Spectrophotometer Workstation Series
To comply to ER/ES regulations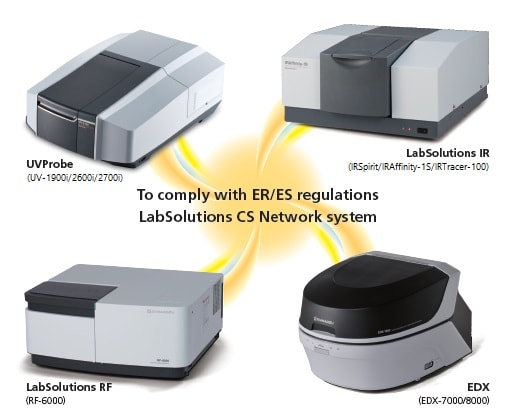 Shimadzu's spectroscopy workstation series complies with ER/ES regulations (such as FDA 21 CFR Part11), enabling safe, reliable management of data.
As a part of the LabSolutions family of control software, advanced security and user administration features are provided.
Complies with ER/ES regulations including FDA 21 CFR Part 11 and PIC/S GMP.
Centralized management of spectroscopy data (UV, FTIR, RF and EDX), as well as LC and GC data, on a networked server allows simple control over security and backups.
Terminal Services can be used to control the Spectrophotometer application from a remote location, even when the application is not installed on the client PC.
{"title":"Downloads","description":"Download the latest brochure.","source":"product","key":3376,"max":"30","filter_types":["brochures"],"link_title":"View other Downloads","link_url":"","pdf_links":[]}
{"title":"Applications","source":"product","key":3376,"max":"3","filter_types":["applications","application_note","posters"],"link_title":"Learn more","link_url":false,"config_list":[],"page_links":[]}
{"title":"Technical Documents","source":"product","key":3376,"max":"3","filter_types":["technical","technical_reports","white_papers","primers"],"link_title":"Learn more","link_url":"#tbaleAnchor_technical","config_list":[],"page_links":[]}
{"title":"Manuals","source":"product","key":3376,"max":"3","filter_types":["manuals"],"link_title":"Learn more","link_url":"#tbaleAnchor_manual","config_list":[],"page_links":[]}