Grips for Shouldered-Rod Specimens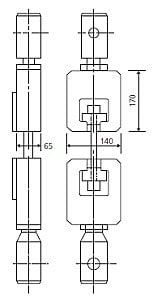 Features:
Designed to test shouldered-rod specimens with specific dimensions
Models with maximum capacity of 50 kN (11,000 lbf), 100 kN (22,000 lbf), and 250 kN (55,000 lbf)
Relevant Materials:
Metals, Ceramics

Relevant Specimens:
Shouldered Rods
Specimen dimensions for use with grips for shouldered-rod specimens are shown in the figure below.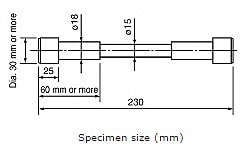 Introduction of specimens into the grips is straightforward and the design of these grips is such that during testing the specimen and grips exert opposite forces on each other, holding the specimen tightly in the grips.
Downloads
Download the latest brochure.