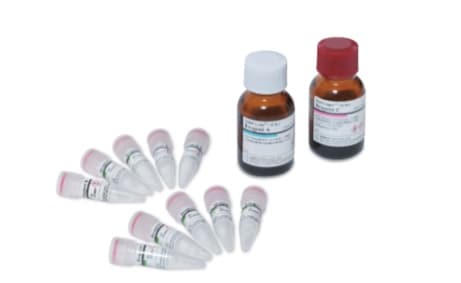 SialoCapper™-ID Kit reliably stabilizes sialic acid residues, enabling linkage isomer discrimination.
Our technology prevents the decomposition of sialic acid residues and ionization suppression. Furthermore, makes it possible to discriminate the linkage isomers of sialic acids by mass spectrometry.


Various types of mass spectrometers can be used for measuring glycans derivatized with the SialoCapper-ID Kit
The SALSA method involved in the SialoCapper-ID Kit was developed by Shimadzu corporation and improved in cooperation with Prof. Jun-Ichi Furukawa and Dr. Hisatoshi Hanamatsu at Hokkaido University.
Downloads
Download the latest brochure.
Manuals
| Manuals | Date Creation Date |
| --- | --- |
| | 2021-06-23 |
| | 2021-06-23 |
| | 2021-06-23 |