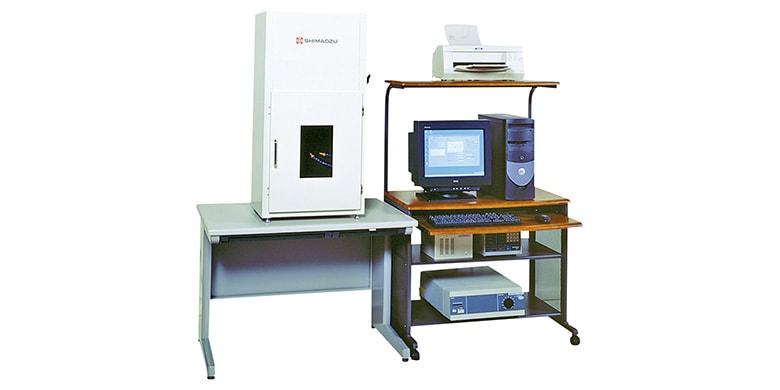 Accelerated evaluation of the fatigue life of metals and materials is possible at 20 kHz cycle speed. Even 1010 cycle tests are completed in a mere six days.
Significant stress can be produced by testing under resonance conditions, and furthermore is economical.
Constant stress amplitude control is possible via the controller (provided) with the PC.