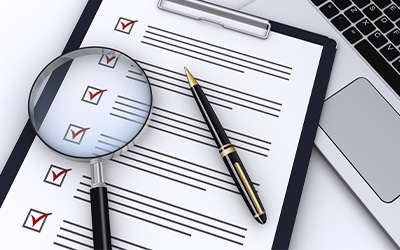 This software is designed specifically for validating UV-1900, UV-2600, or UV-2700 series models.

The software can be used to perform instrument validation in compliance with Japanese, US, and European pharmacopoeias. It can also save validation parameters in a file to ensure validation is performed for identical parameters.
What is Instrument Validation?
Instrument validation is an essential process for assessing and managing instrument health. What are the key elements of validation and how should they be performed? For more details, refer to the explanation page.
{"title":"Downloads","description":"Download the latest brochure.","source":"product","key":4656,"max":"30","filter_types":["brochures"],"link_title":"View other Downloads","link_url":"","pdf_links":[]}
{"title":"Applications","source":"product","key":4656,"max":"3","filter_types":["applications","application_note","posters"],"link_title":"Learn more","link_url":false,"config_list":[],"page_links":[]}
{"title":"Technical Documents","source":"product","key":4656,"max":"3","filter_types":["technical","technical_reports","white_papers","primers"],"link_title":"Learn more","link_url":"#tbaleAnchor_technical","config_list":[],"page_links":[]}
{"title":"Manuals","source":"product","key":4656,"max":"3","filter_types":["manuals"],"link_title":"Learn more","link_url":"#tbaleAnchor_manual","config_list":[],"page_links":[]}