MILESTONE IN MEDICAL FIELD
SHIMADZU History in Medical Field As The Pioneer of Medical Imaging Products
1896
Succeeded in taking X-ray pictures

Radiographs taken at Shimadzu
1911
Large-size medical X-ray apparatus
Japan's first large X-ray apparatus using AC power. An induction coil type of X-ray apparatus with a rectifier to convert AC to DC, it was installed at the Ohtsu Hospital of Japan Red Cross Society.

First medical X-ray apparatus (1909)
1918
X-ray apparatus "Diana"
Mechanical full-wave rectification system, with a capacity of 120kVp and 100mA. Dominated Japan's radiography industry at that time.

Diana
1922
Deep therapy apparatus "Jupiter"
Mechanical rectification type provided with two main transformers and two rectifiers.

Jupiter
1927
Opened the first institution to train radiographers in Japan,
which became "Kyoto College of Medical Science" today.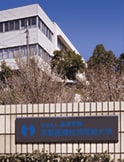 Kyoto College of Medical Science
1937
Diagnostic X-ray apparatus "Katsura" and "Hokoku"
These units conformed to the laws relating to shockproof and X-ray proof specifications. The X-ray tube was cooled by oil circulating in a tank, and the high voltage generator was enclosed in the oil tank together with the rectifier and the transformer. This was a full wave rectification system.

Diagnostic X-ray apparatus "Katsura"
1961
World's first Remote-controlled X-ray TV system
Control of all operations was possible from another room, and the radiologist was freed from the risk of being exposed to exposure. World's first system.

World's first Remote controlled X-ray TV system
1965
SCI-201, a compact ECG unit
Developed SCI-201, the world's smallest and lightest ECG unit (2.2kg).
1977
SCT-100N X-ray CT scanner for head

SCT-100N
1980
Completed "PANGIOMAX" stereoscopic magnification system for cerebral and abdominal angiography.

PANGIOMAX
1987
Completed ZS-50, a cassetteless diagnostic table with planigraphic function, was put on the market.
1993
Released for sale MAGNEX special superconducting MRI systems with less-helium magnet. (First in the world)
1996
Developed the Cvision multi functional digital C-arm table.

Multi-purpose Digital R&F table:Cvision
1997
Developed the DIGITEX PRO series digital radiography system

Sonialvision
2000
Developed the sub-second CT scanner

Sub-second CT scanner:SCT-7800T
2003
Developed digital cardiac system HeartSPEED safire incorporating Direct Conversion Dynamic FPD first in the world.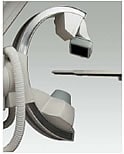 HeartSPEED safire
2004
Developed digital table system SONIALVISION safire and general radiography system RADspeed safire, incorporating 17" x 17" Direct Conversion FPD.

RADspeed safire
2005
Developed digital Mobile X-ray system MobileDaRt, incorporating a portable FPD first in the world.

MobileDaRt
2011
Developed the unique digital R/F system FLEXAVISION F3 equipped with a 14" x 17" portable R/F FPD.
2013
Developed the ultimate Digital Universal RF system SONIALVISION equipped with Tomosynthesis and Slot Radiography technology first in the world.

SONIALVISION
2014
Released Trinias with real-time SCORE StentView technology first in the world.

Trinias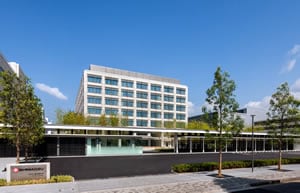 Head Office