Cancer / Oncology

Research on how to test and treat cancer progresses, and cancer care is advancing day by day. However, cancer is still one of the world's leading causes of death. Shimadzu will continue to support cancer care by providing solutions for the early detection, accurate diagnosis, and the technology that promotes effective treatment with less burden on patients, and research support for new treatments.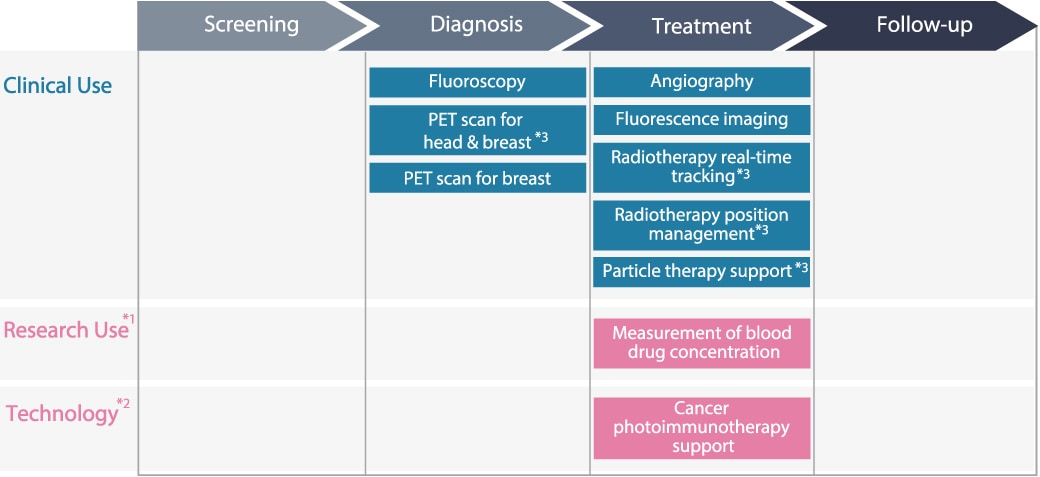 *1: For Research Use Only. Not for use in diagnostic procedures.
*2: This technology/measure is still currently in research and development. For research use only. Not for use in diagnostic procedures.
*3: The availability of this product is limited in Japan only, as of April 2022.
Clinical Use
Fluoroscopy
Since developing the world's first remote-controlled Fluoroscopy system, we have continued to pursue low-dose, high-quality images and functionality required for various examinations. Nowadays, clear images at low dose and various advanced applications have been developed, making it possible to provide high clinical value in the gastrointestinal field and various clinical fields.
Fluoroscopy systems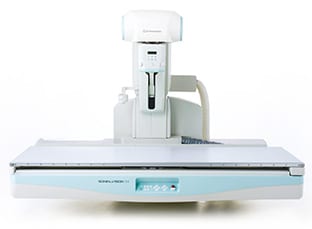 Multi-purpose R/F System -
SONIALVISION G4 LX edition
Clinical Use
PET scan for Head & Breast

This "BresTome" is the world's first TOF-PET system specialized for head and breast examinations, scanning brain tumors, epilepsy and breast cancers with remarkable accuracy, and even supporting Alzheimer's and other dementia researches.
TOF-PET Scanner for Head & Breast
BresTome
* This product is commercially available only in Japan due to regulatory reasons, etc. To confirm these details, please contact us.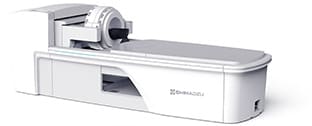 Clinical Use
PET scan for Breast

The "Elmammo" is another unique PET solution from Shimadzu. This system is designed for dedicating breast scanning with extremely high resolution but painless to patients.
Dedicated Breast PET System
Elmammo
* The availability of this product is regionally limited due to regulatory or other reasons. Please contact our local sales representative to confirm its availability in your country.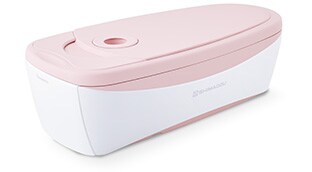 Clinical Use
Angiography
The unique real-time image processing engine enables clear extraction of even fine blood vessels at low dose level. In addition, various real-time image guidance and flexible hardware design provide a patient-centered experience, leaving operators free from worry to perform all types of examinations efficiently.
Crossover Angiography System
Trinias series unity edition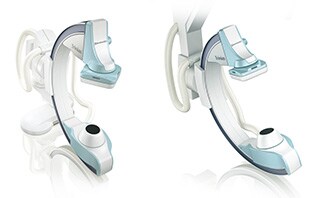 Clinical Use
Fluorescence imaging
Using near-infrared irradiation light and a contrast agent (indocyanine green: ICG), LIGHTVISION enables the assessment of blood flow and lymph flow in real-time. The application of ICG near-infrared fluorescence imaging is now spreading widely from breast surgery and plastic surgery to digestive surgery like colorectal, esophageal, and liver cancer surgeries.
Near-Infrared Fluorescence Imaging System
LIGHTVISION
* This page introduces a surgery support system for medical professionals and includes clinical images during surgery.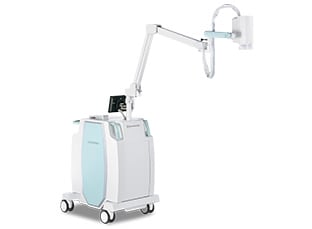 Research Use
Measurement of blood drug concentration
Because drug metabolism varies from person to person, it is important to measure drug concentration in the blood to develop new anticancer drugs and elucidate their effective mechanisms. Mass spectrometry is expected to be a highly accurate measurement method in recent years.
Liquid Chromatograph-Mass Spectrometry
Nexera LC-MS/MS
* For Research Use Only. Not for use in diagnostic procedures.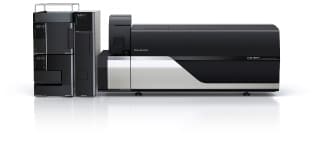 Technology
Cancer photoimmunotherapy support
The U.S. National Cancer Institute is working on the development of cancer photoimmunotherapy, a new treatment technique that involves selectively binding the antibody portion of a therapeutic drug to proteins uniquely present on the surface of cancer cells, and then killing only the cancer cells by irradiating the area with near-infrared light, so that the photosensitive portion of the therapeutic drug reacts to the light. Given that the treatment method also helps the immune system attack cancer cells by stimulating immune cells, practical applications are anticipated. In basic research, our camera system is capable of visualizing the progress of the reaction by near-infrared light contributed to the evaluation of therapeutic effects.
Support for Cancer Photoimmunotherapy Research
* This technology/measure is still currently in research and development. For research use only. Not for use in diagnostic procedures.