Information on African Fair 2013
May 17, 2013
Shimadzu Corporation will be participating in African Fair 2013, an official event at TICAD V, the 5th Tokyo International Conference on African Development, to be held in June 2013.
African Fair 2013, a comprehensive event introducing African products and business information, is one of the largest African-related business events in Japan. As of March 7th, participation by 49 African countries is anticipated.
As an example of cutting-edge products and technology in the field of medical treatment, MobileDaRt Evolution, Shimadzu's digital radiographic mobile X-ray system, will be exhibited at the Japanese business corner, where Japanese technology and products contributing to sustainable growth in Africa are introduced.
We are eagerly anticipating your attendance.
Exhibited Product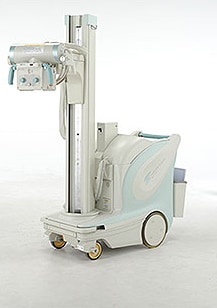 MobileDaRt Evolution
Archive