Shimadzu MobileDaRt milestone for ten years
Oct 29, 2015
In 2005, Shimadzu introduced MobileDaRt, the first Digital Radiographic (DR) Mobile System, providing first-class patient care as well as cost-effective diagnosis and workflow. After Shimadzu's creation of DR Mobile market, it has been skyrocketed. For over these ten years, the MobileDaRt series has been the leader of the market, responding meticulously to the needs of ongoing digitalization in the clinical environment.
To date, more than 2600 units has been installed.
An "EVOLUTION" HISTORY OF THE MobileDaRt Series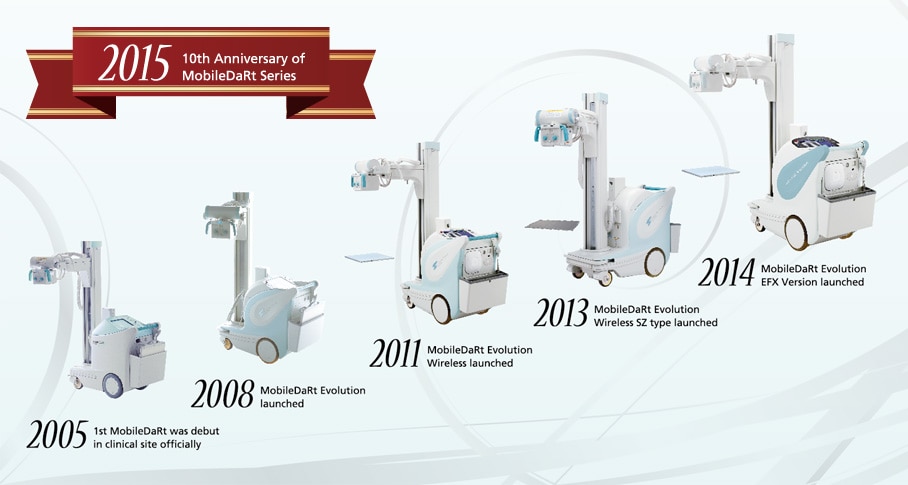 Best in KLAS
The Shimadzu's MobileDaRt Evolution has been favorably received thanks to its excellent maneuverability, reliability, performance and ease of use. In a customer satisfaction survey by KLAS Research, U.S. based Research Firm, this system was named "Category Leader" in the field of Digital X-ray Mobile, for five out of the last six years. This is truly an internationally top rated product.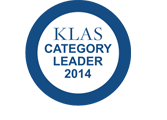 Pioneering DR Mobile System Further improvements for the future
Accurate and rapid diagnostic imaging is essential to daily healthcare operation. For these ten years, with the advance of network environment in facilities, the great number of Shimadzu MobileDaRt has been used and loved by many hospitals all over the world. In order to provide better solutions for current and future customers, Shimadzu will always continue to search for new ways to realize supreme DR Mobile with our world-leading technology.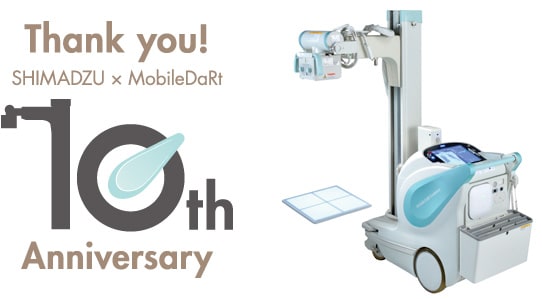 MobileDaRt Evolution EFX Version
MobileDaRt Evolution Wireless Type
MobileDaRt Evolution
Archive