SHIMADZU PINK RIBBON PROJECT
Nov 20, 2017
Shimadzu's Activities
Shimadzu promotes the Pink Ribbon campaign to spread correct knowledge of breast cancer and to contribute to improving the examination rate.
Special sponsorship for Pink Ribbon Kyoto Stamp Rally & Walk

Headquarters building lighting up
Shimadzu Corporation head office building was lighted up.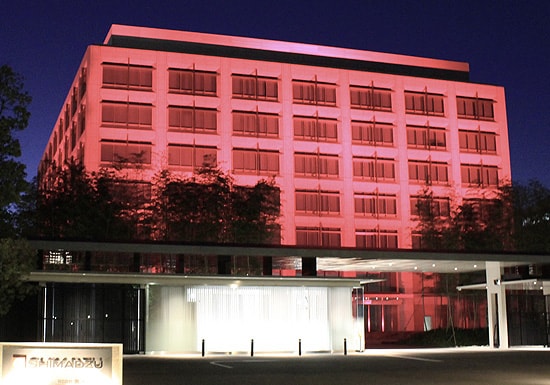 At the Sao Paulo headquarters in SBL. SBL delivered with SNS etc. on October 25, along with the message of Portuguese "Breast cancer prevention campaign is supported" in the description.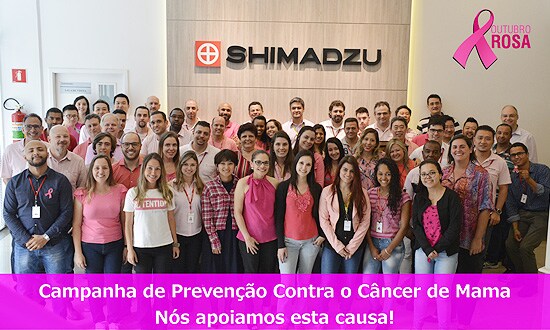 In Brazil 's Shimadzu do Brasil Comercio Ltda. (SBL), in October which is the month of Pink Ribbon activity, we send a message for breast cancer prevention following SNS etc last year.
For this campaign, on October 20, employees of Sao Paulo headquarters in SBL went to work with pink clothes and took a group photo of the memorial.
Pink ribbon activity started in the United States in the 1980s for the purpose of spreading correct knowledge about breast cancer, undergoing checkups, and reducing the risk of breast cancer. Pink ribbon has become a symbol mark in common around the world.
Archive