Proactive Service Supports
Like your patients' care, we care for your systems.
Performance
Periodical inspection can ensure full system performance to meet your clinical needs, while we are proud of the high reliability of our products with "Made-in-Japan" quality.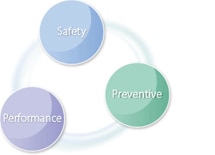 Safety
Proactive service support by our professional service experts helps you to maintain your systems in exam-ready condition, and to keep your system up to date.
For radiation safety, optimum calibration in accordance with manufacturer's standards is essential.
Patient safety is always our number one priority.
Preventive
Our proactive approach to preventive maintenance is planned to maximize your systems uptime and to ensure optimal performance at all times.
We regularly hold many professional technical training courses for our worldwide service engineers to sustain and enhance the field customer supports ability even further.
A proactive approach helps your administration management or biomedical department to budget system maintenance life-time costs.
Proactive Service Support Program
Periodic Maintenance
Our professional service experts visit periodically and inspect the system.
Mechanical, electrical and safety checks are performed. Calibration is carried out whenever necessary to ensure optimal system performance.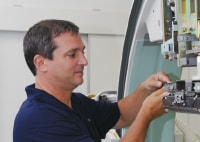 Emergency Service Support
Shimadzu local service centers provide rapid response times.
On-call support is available for your emergency needs.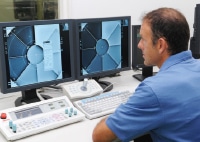 Parts Warranty Program
A selection of parts warranty programs is available for you selection to manage your service needs and plan your running costs.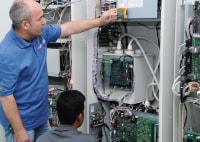 Remote Maintenance Service
Shimadzu is ready to provide our remote maintenance service "Site-ViewBB" for our premium systems.
In the event of possible system errors, the Site-ViewBB automatically generates an alert message for proactive service support by our field service engineers.
Some software updates can be performed by the Shimadzu Remote Maintenance Center through Site-ViewBB, further improving system uptime.
Our system experts periodically analyse system log files through Site-ViewBB.