Innovation
Since our founding in 1875, Shimadzu has created a variety of technologies, products, and services, based on our corporate culture of responding diligently to the needs of our customers and society. To address the increasingly complex challenges that society faces globally, we are promoting a fusion of the technological capabilities that we have cultivated over our long history with new knowledge gained through open innovation. In this way, we will create shared value for both society and ourselves and contribute to the development of human health, a safe and secure society, and industry.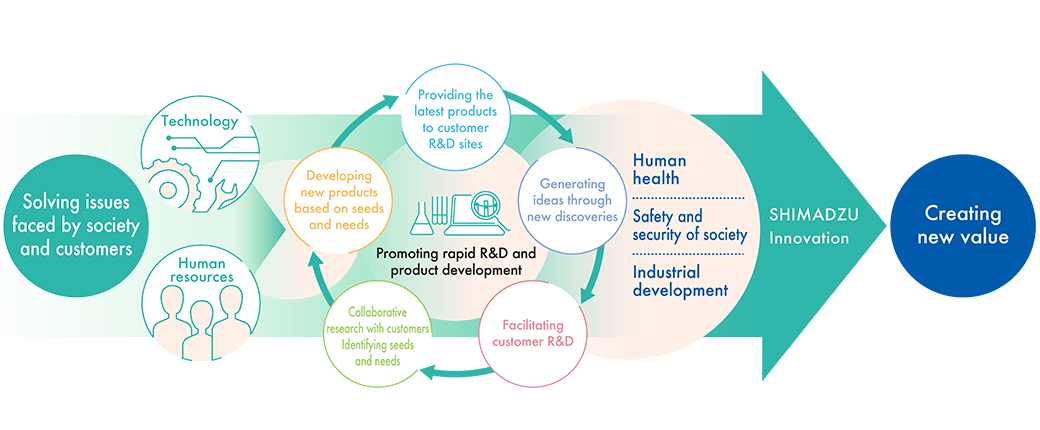 Research and Development Structure and a Collaboration Process to Promote Innovation
Based on our corporate philosophy, "Contributing to Society through Science and Technology," Shimadzu is conducting basic technology research and developing products and applications to address society's challenges. In addition, we are promoting collaboration with outside partners to develop innovative and advanced technologies and products, implement new services in society, and strengthen the incubation process to ensure rapid commercialization.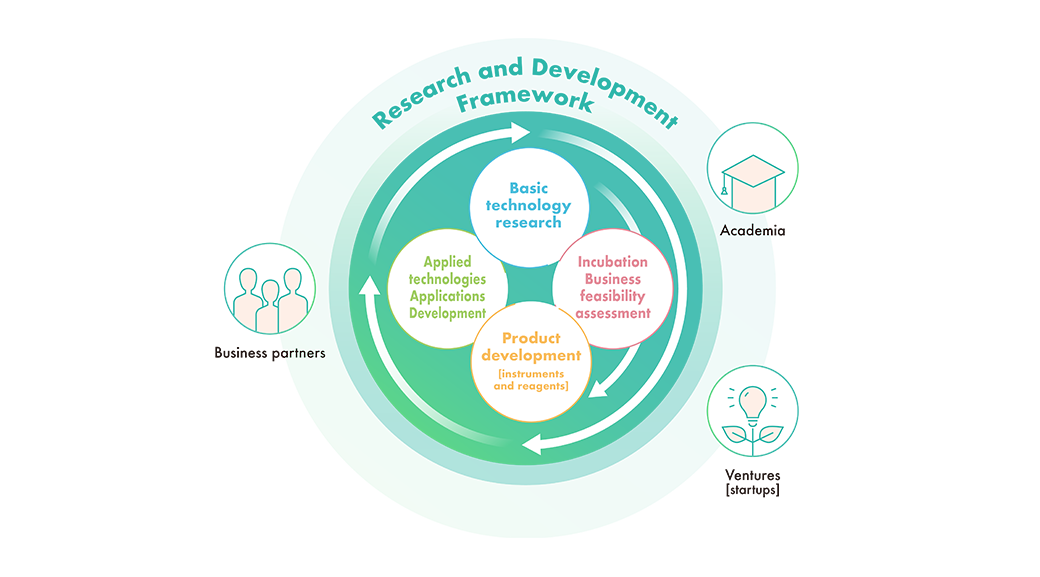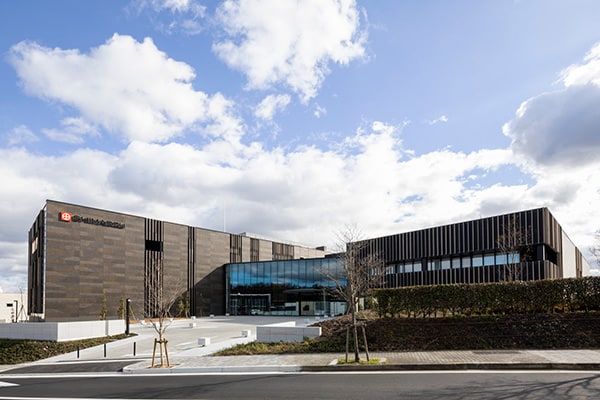 Basic Technology Research
Shimadzu conducts research and development into the key core technologies required to create innovative next-generation products.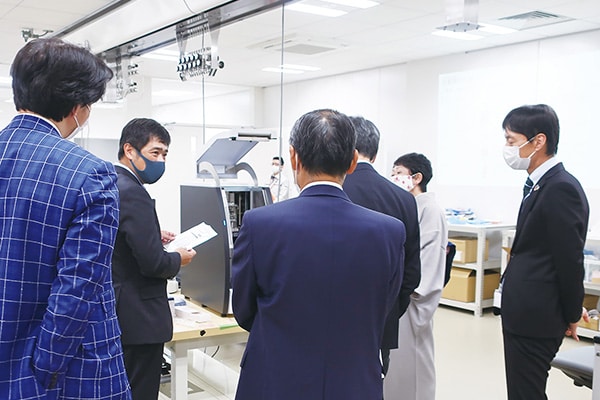 Incubation
Shimadzu works to commercialize new technologies, products, and services and build new business structures.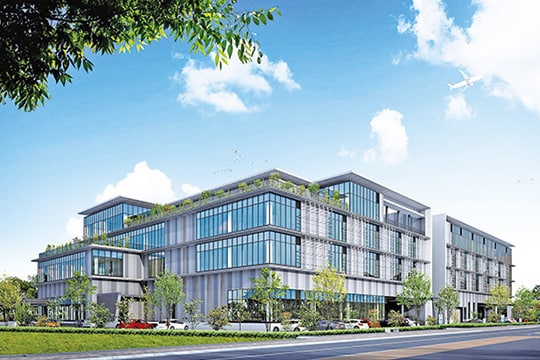 Application Development
Shimadzu develops leading-edge application technologies that provide new solutions to our customers.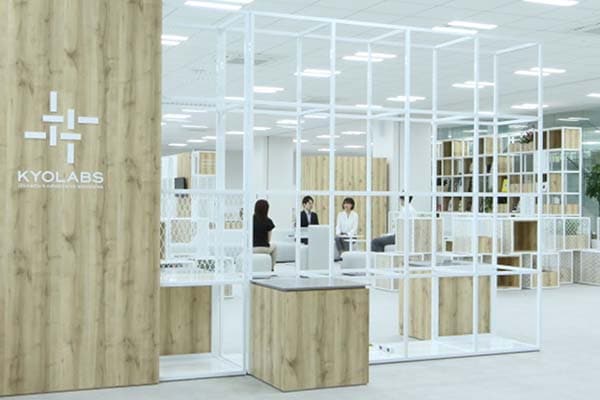 Collaboration with Outside Partners
Through collaboration with our business partners, we identify the societal issues that need to be addressed and translate them into solutions.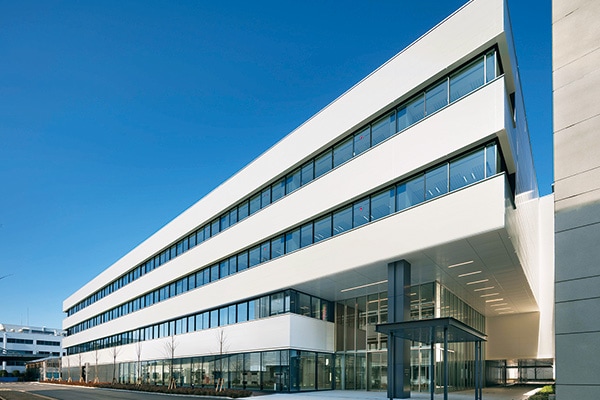 Product and Service Development
Shimadzu is developing and providing solutions to societal challenges through the commercialization of key technologies.
Shimadzu Research and Development