Integrated Organization that Fosters Innovation
To provide support for our businesses, achieve additional growth, and promote the development of advanced technologies or the integration of different technologies through joint research and open innovation work with external entities, we are establishing integrated capabilities for activities ranging from research and development to product and application development.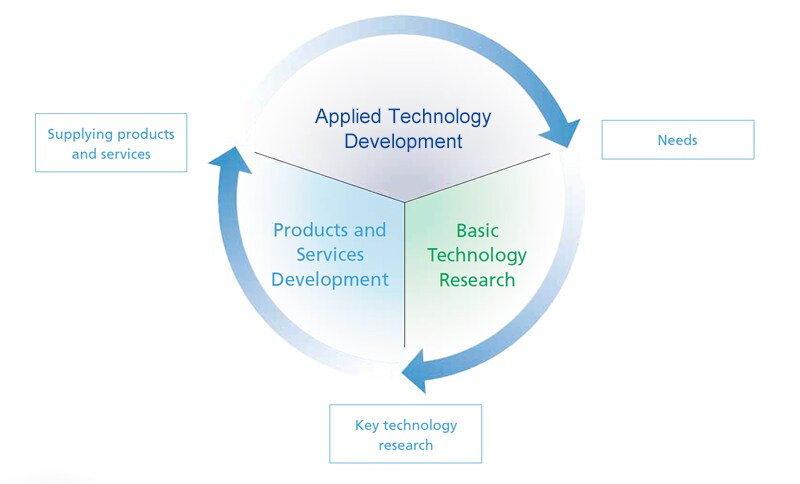 Application and Technology Development
Innovation Centers
Innovation Centers have been established to conduct joint research and joint development with key customers, such as academic institutions, research institutions, and private companies that hold advanced technologies. Currently, there are four Innovation Centers located throughout the world, in Europe, the United States, China, and Singapore. Shimadzu is also strengthening ties between the Innovation Centers and the Global Application Development Center in Japan.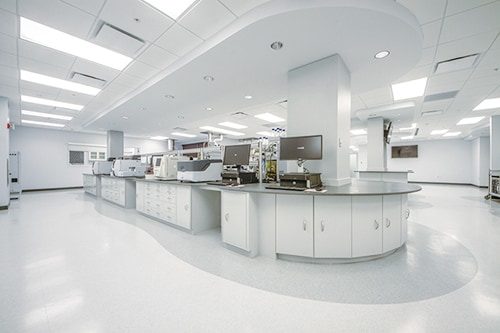 Innovation Center (U.S.)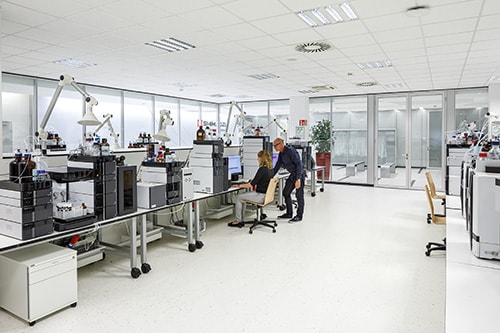 Innovation Center (Germany)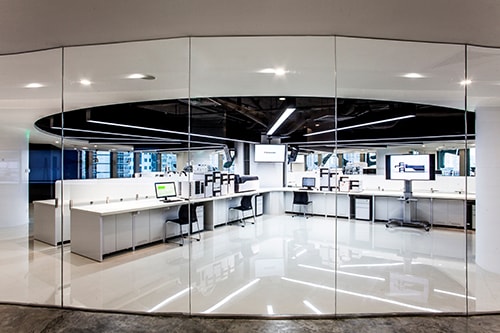 Shimadzu China Mass Spectrometry Center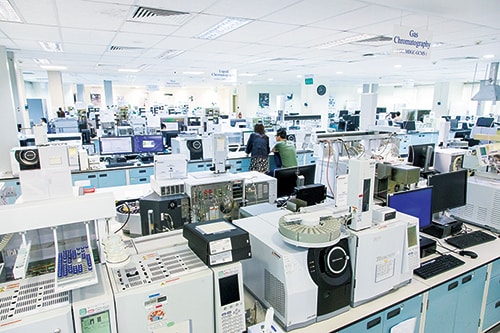 Innovation Centre (Singapore)
Shimadzu Tokyo Innovation Plaza(opening scheduled in 2022)
An open innovation hub to create new business in the life sciences and environmental fields. Its role is to coordinate with the global innovation centers to develop analytical application technologies and provide solutions to customers through joint research.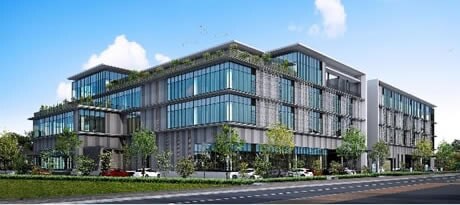 Shimadzu Tokyo Innovation Plaza (Japan)
Basic Technology Research
Products and Services Development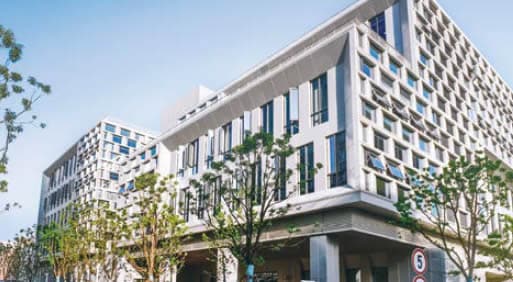 Shimadzu China R&D Center (RDC)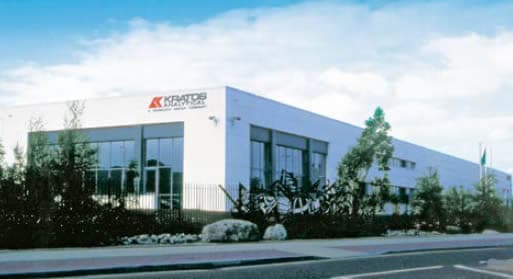 Kratos (UK)
Healthcare R&D Center
The Healthcare R&D Center was opened at the Head Office (in Kyoto) in June 2019. By consolidating various departments involved in healthcare-related development work into a single location, the center will promote the integration of technologies from different business segments. This will enable us to commercialize key technologies obtained from projects more quickly, and enable revolutionary new products to be developed for the healthcare field and solutions to solve customer challenges to be rapidly developed and deployed. Simultaneously, the facility will serve as a center for open innovation to co-create the healthcare business through collaboration with customers or outside researchers.