Celebrating 50 Years of MS Innovation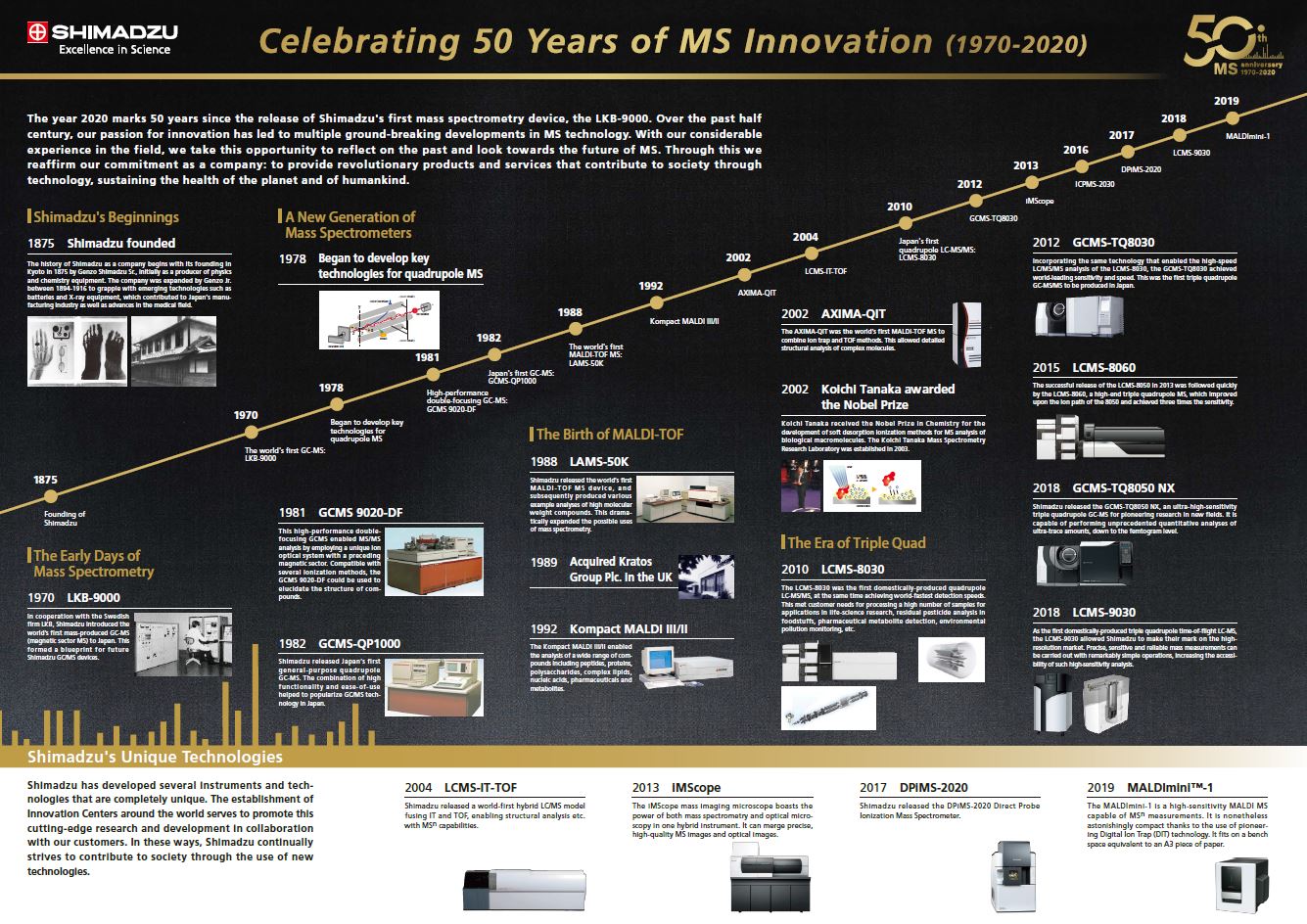 Beginning in 1970 with the release of our first GCMS, the LKB-9000, Shimadzu has been providing cutting-edge MS technology to customers for 50 years. Here we introduce a brief history of Shimadzu MS instruments.
50 Years of Shimadzu Mass Spectrometers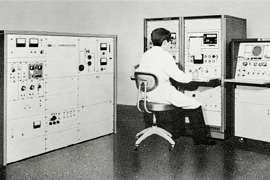 1970
LKB-9000
In cooperation with the Swedish firm LKB, Shimadzu introduced the world's first mass-produced GC-MS (magnetic sector MS) to Japan. This formed a blueprint for future Shimadzu GC/MS devices.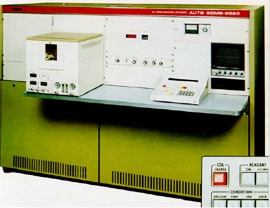 Late 1970s
GCMS-6020
Inspired by the LKB-9000, Shimadzu developed multiple new GC/MS instruments such as the GCMS-6020 and GCMSPAC-90.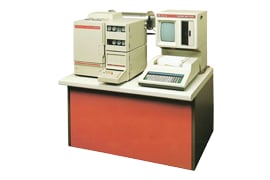 1982
GCMS-QP1000
Shimadzu released Japan's first general-purpose quadrupole GC-MS. The combination of high functionality and ease-of-use helped to popularise GC/MS technology in Japan.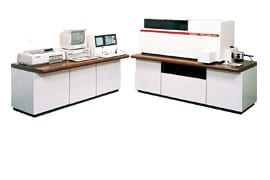 1988
LAMS-50K
Shimadzu released the world's first MALDI-TOF MS device, and subsequently produced various example analyses of high molecular weight compounds. This dramatically expanded the possible uses of mass spectrometry.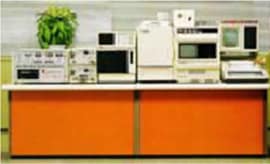 1988
LCMS-QP1000
Shimadzu released their first thermospray-type LC/MS device, the LCMS-QP1000. During the 1990s, thermospray LC/MS interfaces became mainstream.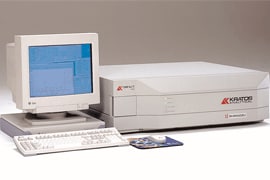 1992
Kompact MALDI III/II
The Kompact MALDI III/II enabled the analysis of a wide range of compounds including peptides, proteins, polysaccharides, complex lipids, nucleic acids, pharmaceuticals and metabolites.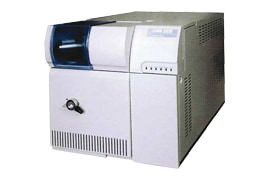 2000
LCMS-2010
Transforming existing LC/MS technologies such as ion lenses and spray parts with Shimadzu's independent innovations, the LCMS-2010 increased the sensitivity of LC/MS analysis ten-fold.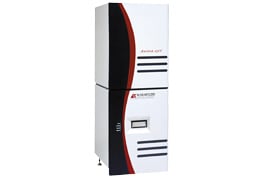 2002
AXIMA-QIT
The AXIMA-QIT was the world's first MALDI-TOF MS to combine ion trap and TOF methods. This allowed detailed structural analysis of complex molecules.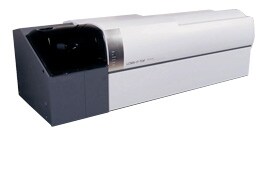 2004
LCMS-IT-TOF
Shimadzu released a world-first hybrid LC/MS model fusing IT and TOF, enabling structural analysis etc. with MSn capabilities.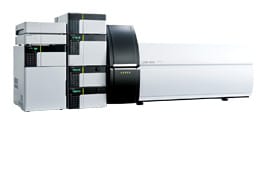 2010
LCMS-8030
The LCMS-8030 was the first domestically-produced triple quadrupole LC-MS/MS, at the same time achieving world-fastest detection speeds. This met customer needs for processing a high number of samples for applications in life-science research, residual pesticide analysis in foodstuffs, pharmaceutical metabolite detection, environmental pollution monitoring, etc.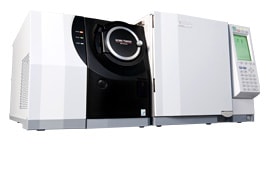 2012
GCMS-TQ8030
Incorporating the same technology that enabled the high-speed LC/MS/MS analysis of the LCMS-8030, the GCMS-TQ8030 achieved world-leading sensitivity and speed. This was the first triple quadrupole GC-MS/MS to be produced in Japan.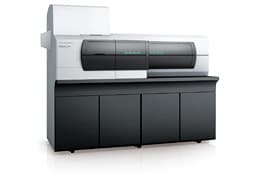 2013
iMScope
The iMScope mass imaging microscope boasts the power of both mass spectrometry and optical microscopy in one hybrid instrument. It can merge precise, high-quality MS images and optical images.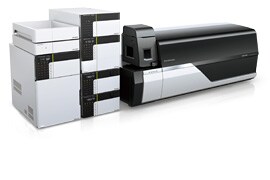 2015
LCMS-8060
The successful release of the LCMS-8050 in 2013 was followed quickly by the LCMS-8060, a high-end triple quadrupole MS, which improved upon the ion path of the 8050 and achieved three times the sensitivity.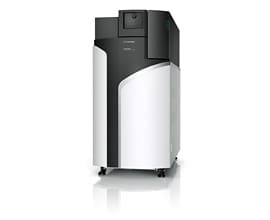 2018
LCMS-9030
As the first domestically-produced triple quadruple time-of-flight LC/MS, the LCMS-9030 allowed Shimadzu to make their mark on the high-resolution market. Precise, sensitive and reliable mass measurements can be carried out with remarkably simple operations, increasing the accessibility of such high-sensitivity analysis.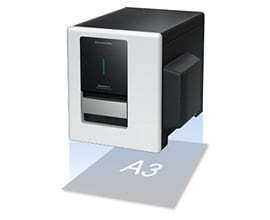 2019
MALDImini™-1
The MALDImini™-1 is a high-sensitivity MALDI MS capable of MSn measurements. It is nonetheless astonishingly compact thanks to the use of pioneering Digital Ion Trap (DIT) technology. It fits on a bench space equivalent to an A3 piece of paper.