Technologies for Healthcare
Separation and Analytical Technologies

Liquid Chromatography

Technology used to separate components in liquid samples.

Gas Chromatography

Technology used to separate components in easily vaporized samples.
Mass Spectrometry Technology
Technology for Fully-Automated Pretreatment/Analysis

Supercritical Fluid Chromatograph/Extraction System

This system extracts components using a supercritical fluid, which has the characteristics of both a liquid and gas, and then directly analyzes the components online.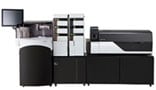 Fully Automated Pretreatment and Analysis of Biological Samples

This technology automates the entire process of analyzing biological samples, from pretreatment to analysis by liquid chromatography mass spectrometry.

Automatic Pretreatment

This technology prepares samples appropriately for a variety of analyses by performing all pretreatment steps, such as centrifugal separation, filtering, and adding reagents, fully automatically.
Imaging Technologies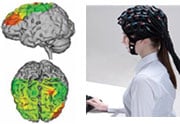 Near-infrared Optical Brain Function Imaging

Technology used to visualize brain activity status by measuring changes in blood flow at the brain surface.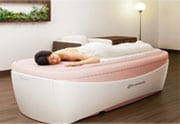 Dedicated Breast PET System

Technology for high-resolution examinations of breast cancers using positron emission tomography.
Combination of Imaging and Analysis Technologies

Imaging Mass Spectrometry

Technology used to visualize the distribution of components in samples by overlaying component information on a microscope image.