Celebrating 50 Years of MS Innovation - MS Technology Roadmap
Celebrating 50 Years of MS Innovation
Pharmaceutical and Life Sciences
Societal issue
Applications in the pharmaceutical field:
・Simultaneous analysis of a large number of samples
・Searching for biomarkers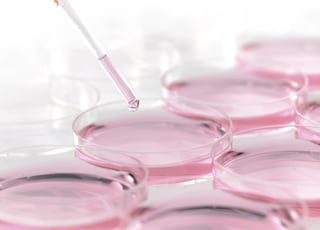 Shimadzu's solutions (Introduction of UFMS technology):
The introduction of Shimadzu's original UFMS technology was a breakthrough in mass spectrometry throughput, and achieved the ultra-sensitive simultaneous analysis of multiple components. The LCMS-8000 series provided pharmaceutical companies and CROs with shorter, more comprehensive analysis and improved sensitivity in pharmacokinetics, toxicity testing, and profiling tests such as metabolomics and lipidomics. It is also used for quantitation of very low concentrations in biological samples e.g. micro-quantities of low molecular weight drugs in blood.
Shimadzu's solutions (Measurement of compounds in complex matrices):
The development of GC-MS/MS, with its high sensitivity and speed, enabled the measurement of components in complex matrices e.g. compounds in living organisms. Solutions for simultaneous analysis of metabolites contribute to metabolomics research on both diseases and drug discovery evaluations.
Shimadzu's solutions (Simultaneous analysis of metabolites etc.):
Shimadzu has developed various techniques which contribute to biomarker searches and disease research. These include simultaneous multicomponent analysis for metabolic pathways such as glycolysis, TCA cycle, pentose phosphate pathway, etc.; comprehensive detection of lipid mediators; and simultaneous analysis of chemical compounds in culture medium components and secretory metabolites.
Shimadzu's solutions (Fusion of MS and spectroscopy):
Shimadzu has developed the iMScope QT, a mass microscope which uniquely integrates high‐precision, high‐resolution mass spectrometric images and optical images to achieve high‐precision, high‐sensitivity qualitative analysis. This mass microscope is utilized in cancer research, brain function investigations, and pharmacodynamics evaluations, and has paved the way for further MS imaging applications.
Shimadzu's solutions (High-precision MS):
The development of LCMS-IT-TOF, a unique instrument combining an ion trap mass spectrometer and a time-of-flight mass spectrometer, has enabled precise MSn mass measurements, which was not possible with traditional LC/MS/MS. In addition, the LCMS-9030 is used in impurity identification and confirmation of organic synthesis.
Societal issue
R&D for clinical applications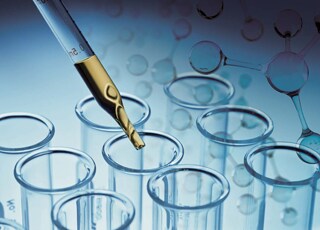 Shimadzu's solutions (Integration of medical and analytical technologies):
Using LC/MS/MS, rapid quantitative analysis results for aldosterone and cortisol were matched with blood collection position information and X-ray images. This method supports AVS (adrenal venous sampling) and shortened analysis times. In addition, Shimadzu's R&D relating to Alzheimer's disease led to the "Amyloid MS contract analysis service", which estimates the accumulation of amyloid-β in the brain from blood samples using mass spectrometry.
Shimadzu's solutions (Pretreatment of biological samples):
For LCMS analysis of biological samples such as blood, Shimadzu developed fully-automatic pretreatment equipment using blood coagulation analysis, a clinical technology with proven results. This contributed to biomarker research.
Shimadzu's solutions (Neonatal metabolite screening):
Shimadzu's neonatal screening solution contributes to early detection of congenital metabolic anomalies. It provides support for the entire workflow, from processing of large amounts of data to routine quality control.
Shimadzu's solutions (Rapid evaluation of drugs):
Shimadzu provided methods for inspection of biological sections and quick identification of drugs in urine and tissues, opening up new application fields.
Shimadzu's solutions (Precise analysis of illegal drugs):
Shimadzu provides optimum simultaneous analysis methods for toxic drugs associated with many real-life cases such as drugs of abuse, drugs for psychoneurotic diseases, pharmaceuticals, agricultural chemicals, etc.
Shimadzu's solutions (Quick and simple measurements):
The tabletop linear mode MALDI-TOF device is used for simple molecular weight confirmation and profiling of compounds including those with high molecular weight.