Crossover Angiography System - Trinias C16/C12/F12 unity smart edition

Crossover the fields, Experience advanced IVR support
Line-up
"unity" concept
Trinias provides a patient-centered experience, leaving operators free from worry so they can easily perform all types of interventional procedures. Trinias unity edition sets the bar high with improved functionality with new hardware and software features that provide a simple workflow for cardiac and vascular procedures from head to toe. The system uses Intelligent Design to provide Intelligent Care in minimally invasive procedures. Our technology provides solution to the imaging problems that you face every day.
unity: unlimited intelligent technology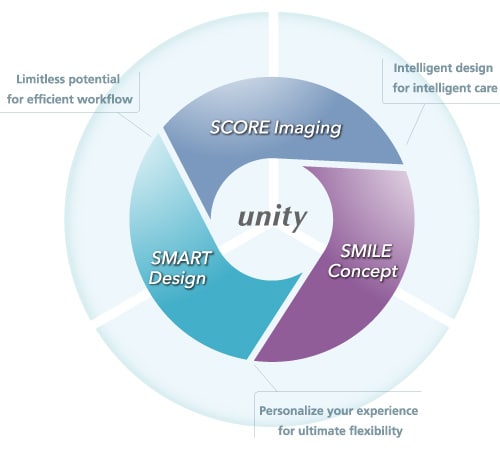 Minimally Invasive Experience
Discover advanced technologies and real experiences of Trinias series unity edition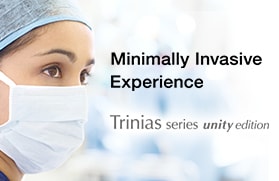 Integrated operating environment encourages efficient workflow
Incorporating "SMART Touch", a customizable touch panel console that enables intuitive operation from the table side as standard.
The new design of the graphic user interface of the main monitor enhances the display of all the essential information during procedures, including system geometric information and X-ray irradiation dose, further improving system workflow.

"Emphasize identification of functions by color"
By changing the button color, you can intuitively operate while concentrating on treatment.
Flexible C-arm
By moving the C-arm and changing the insertion direction of the C-arm, you can respond to various body parts without having to move the patient. It greatly reduces the burden on patients, operators and staff, and provides a safer working environment.
C16/C12 unity smart edition
"SCORE RSM" motion tolerant DSA
SCORE RSM is an extremely motion tolerant DSA technique. This application is especially effective for tracking across the entire lower extremities, 3D imaging in combination with C-arm movement and examinations on patients who have difficulty holding their breath.
Real-time artifact optimization technique, "Flex-APS"
This technique is an automatic offset function for optimizing miss-registrations of DSA. Flex-APS automatically detects and optimizes the sectional pixel movement gap between MASK image and each frame image regardless of ROI's movement direction such as twisting.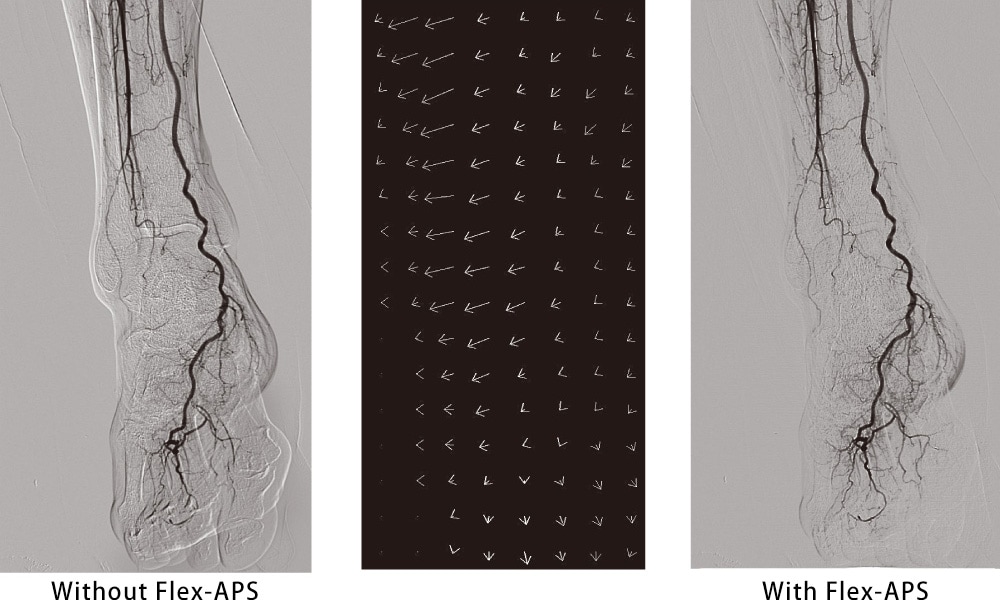 Real-time whole peripheral observation, "SCORE Chase"*
Shimadzu SCORE Chase enables freely panning longitudinally or laterally during exposures to trace blood flow through blood vessels.
After exposure, SCORE Chase instantly creates a positionally-corrected stitched image automatically and displays it on the monitor so that the overall blood flow through blood vessels in the lower extremities can be determined easily.

"SCORE StentView"* displaying stents in fixed position in real-time
SCORE StentView, which allows you to enhance stents and fix their position in dynamic images in real time, is exactly software developed to support PCI. It is effective to make sure the positional relationship when overlaying stents and/or when re-extending balloon in a deployed stent. In addition, the ROI setting function that enables automatic detection with multiple markers improves detection efficiency and contributes to shortening procedure time.
"SCORE StentShot"* delivering High-Definition Stent Enhancement image
Outstanding stent visualization with SCORE StentShot enhances patients' safety and reduces treatment time. This application provides a static noise free, stent enhanced image, for optimum, post-deployment stent visualization.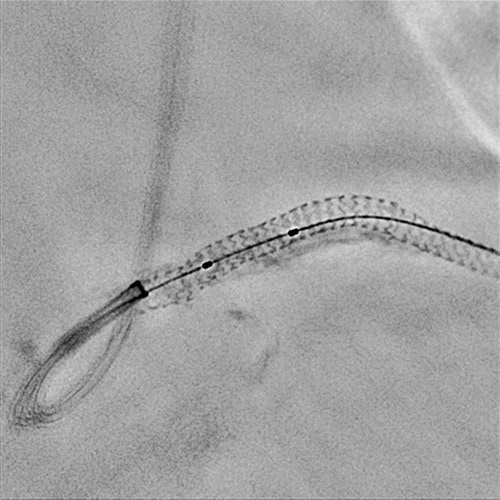 The product design may be partially changed without notice.
This page may contain references to products that are not available in your country. Please contact us to check the availability of these products in your country.