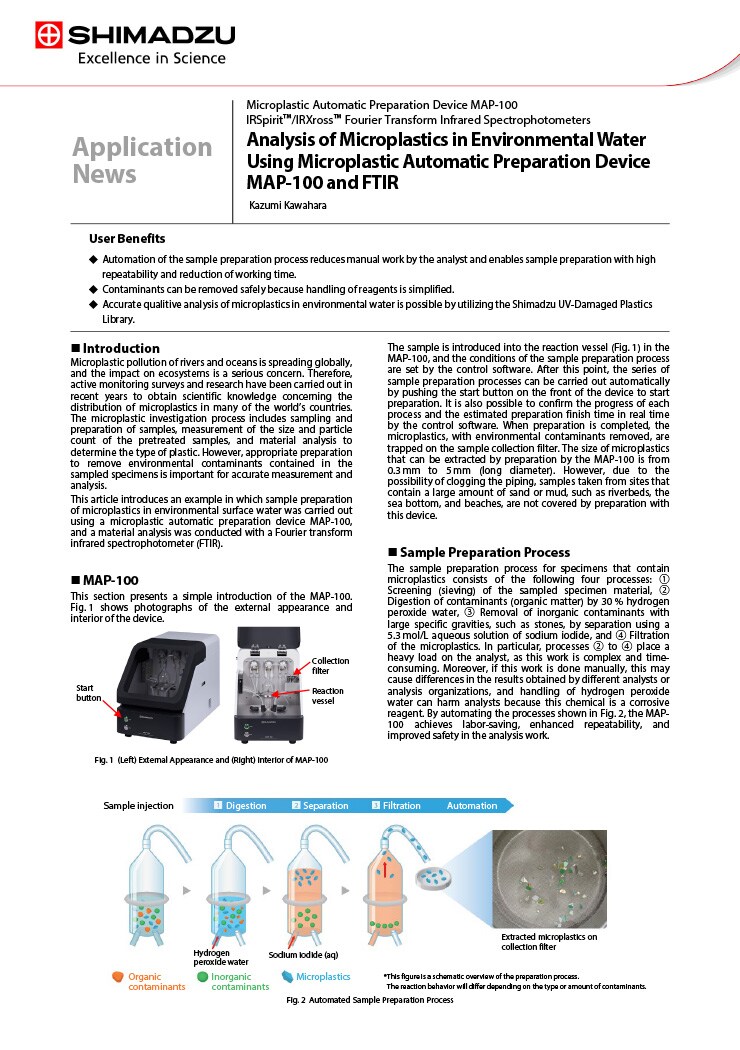 Automation of the sample preparation process reduces manual work by the analyst and enables sample preparation with high repeatability and reduction of working time.
Contaminants can be removed safely because handling of reagents is simplified.
Accurate qualitive analysis of microplastics in environmental water is possible by utilizing the Shimadzu UV-Damaged Plastics Library.