Proteomics is an academic discipline involving the comprehensive study of protein structure and function, typically by mass spectrometry and electrophoresis. Unlike the genome, the cells of an organism do not all contain the same complement of proteins, but different cells contain different proteins at different times. Proteomics uses this phenomenon to enable more efficient drug development and to determine the mechanisms of disease.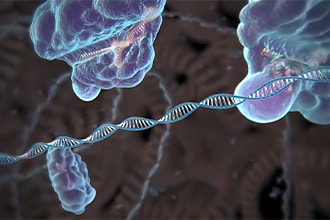 Protein expression analysis is the analysis of the time required for protein expression and the analysis of the processes involved in protein synthesis and protein modification in living organisms. Some diseases can cause specific changes in protein expression levels, a phenomenon that can be utilized in the pharmaceutical sector and medicine.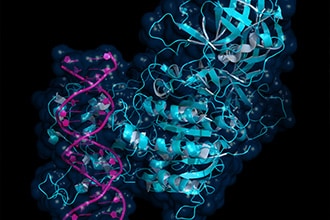 Post-translational modifications are modifications to amino acid side chains (disulfide bond formation, glycosylation, cleavage, acetylation, phosphorylation, and lipid addition) that occur after a protein is synthesized from RNA and cause structural changes to the protein. Post-translational modifications are known to affect protein reactivity among other factors, and analysis of these modifications can be used to study the expression of protein function and regulation of protein activity.
The amino acid sequence of proteins can be determined by using various enzymes (such as trypsin and chymotrypsin) to break proteins down into peptide fragments and analyzing these fragments. The amino acid sequence is known to be the primary structure of a protein and determines secondary and more complex protein structures.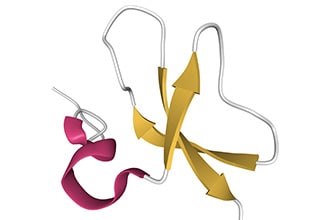 Proteins are polymers of amino acids that form unique structures based on hydrogen bonds, ionic bonds, van der Waals forces, and hydrophobic interactions. Protein structure has four levels: a primary structure consisting of the peptide chain and its amino acid sequence, secondary structures consisting of local substructures, a three-dimensional structure that describes the protein as a single molecule, and quaternary structures consisting of complexes of multiple polypeptides. Each of these structures has a significant impact on protein function.