FY2020-2022 Medium-Term Management Plan Click here
Become a Company That Solves Challenges in Society in Collaboration with Partners All Around the World
—Creating and Implementing Systems for Solving Challenges in Society—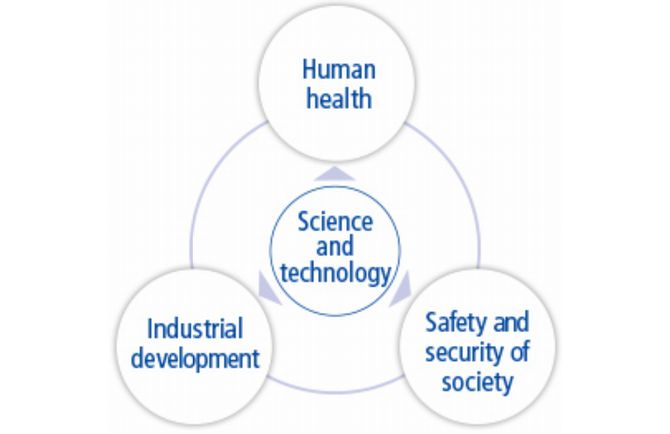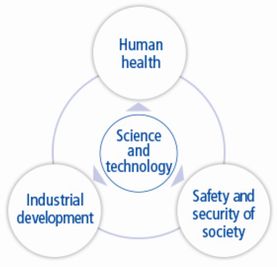 Achieve ongoing growth and become an entity even more needed by customers and society
During the previous medium-term management plan, we started initiatives to "become a company that solves challenges in society in collaboration with partners all around the world" and deployed the necessary investments and joint research accordingly.
Based on those initiatives, the current medium-term management plan specifies generating additional growth by creating systems for using Shimadzu products and services to solve challenges in society, developing commercial businesses based on promoting those solutions in society, and creating new markets.
Achieving a Sustainable Society and Growth by Creating Shared Value Through Solving Societal Challenges

Key points of The Medium-Term Management Plan
Accomplishments during the Second Year of the Medium-Term Management Plan
The slogan of the current medium-term management plan is to "become a company that solves challenges in society in collaboration with partners all around the world." FY 2021 was the second year of the medium-term management plan. As we conducted last year, we strengthened and expended 4 types of businesses, which were key businesses, businesses outside Japan, businesses with recurring revenues, and businesses in four growth fields. As for key businesses, liquid chromatographs and mass spectrometers performed well mainly in healthcare fields, including pharmaceutical and food safety fields. In terms of businesses outside Japan, net sales increased in all major regions as a result of working with global partners to resolve issues, and the overseas sales ratio increased 2.2 points to 53.0 %. In businesses with recurring revenues, we strengthened aftermarket businesses and subscription-based software businesses. In the four growth fields of advanced healthcare, environmental/energy, materials, and infrastructure, we promoted business expansion in all four growth fields. In the Infectious Disease Countermeasure Projects, in addition to novel coronavirus detection kits and fully automatic PCR testing systems, we have also developed new products such as novel coronavirus variant strain detection kits. Furthermore, we actively collaborated with corporations, academia, and healthcare institutions to "create a framework for measures against infectious diseases."
As a result, in the consolidated fiscal year under review, we achieved record results, with net sales of 428.175 billion yen (YoY +8.8%), operating income of 63.806 billion yen (YoY +28.3%) due to an improvement of gross profit margin in addition to the increase in net sales, ordinary income of 65.577 billion yen (YoY +35.6%), and net income attributable to owners of parent of 47.289 billion yen (YoY +31.0%).
Highlights of FY 2021 Consolidated Results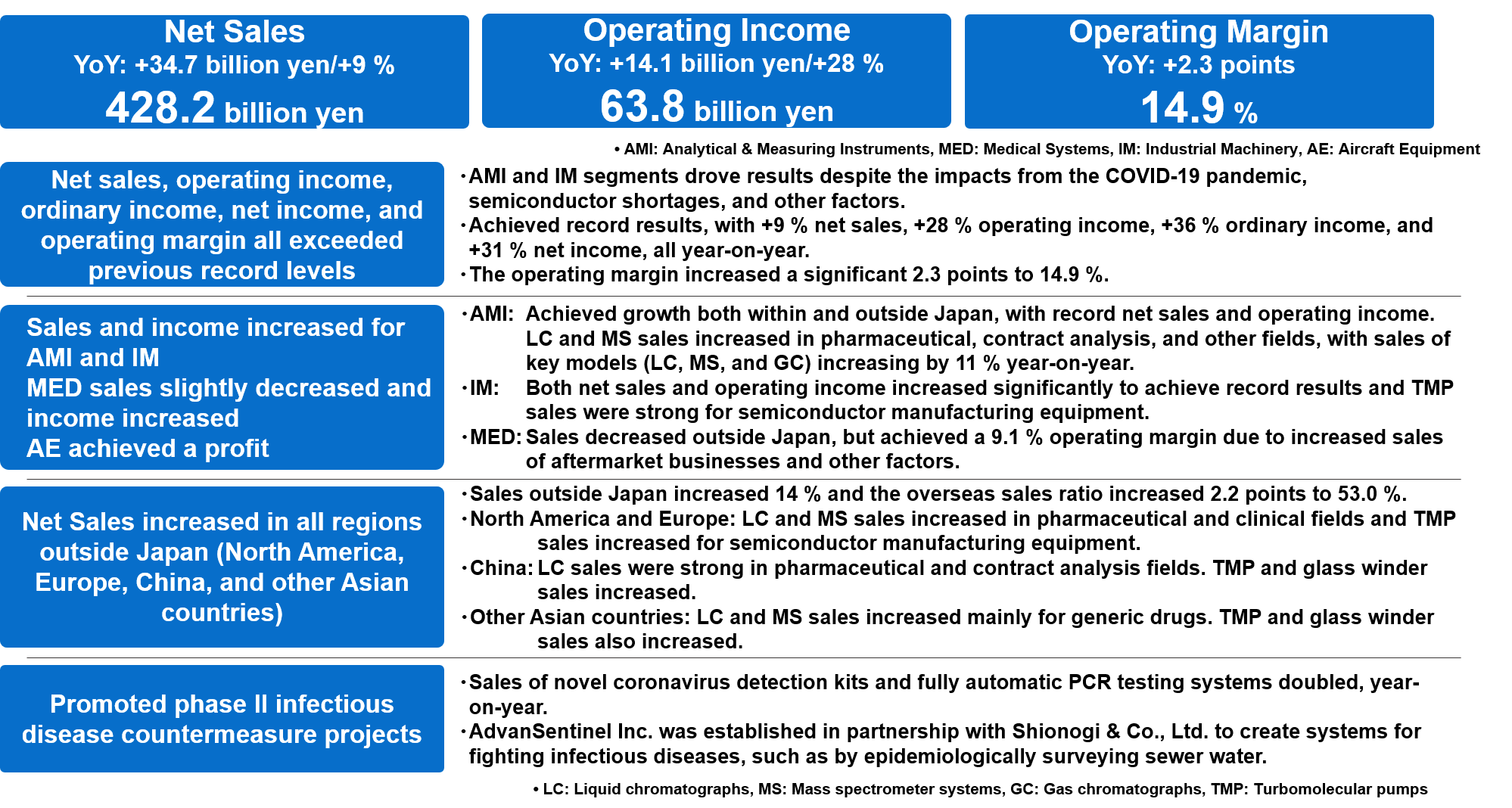 Reassessing the Medium-Term Management Plan
Considering the FY 2021 results and changes in the business environment due to polarization of businesses that grew due to the pandemic and those that slowed down because of the pandemic, the performance targets for FY 2022, the final year of the plan, were revised upward to net sales of 470.0 billion yen and operating income of 68.0 billion yen.
Our basic strategy has not changed significantly, but instead of simply providing physical products, we will strive to improve/expand our efforts to create systems for solving customer challenges, identify societal challenges that underlie those customer challenges, and aim to offer solutions in the true sense of the word.
To achieve this, despite the various constraints involved, it will be important to not be confined by previous assumptions, maintain a solid understanding of our mission, have a strong will to execute our mission, and exhibit flexibility for changing the content of decisions as our business environment changes.
Medium-Term Management Plan (Apr. 2020 to Mar. 2023)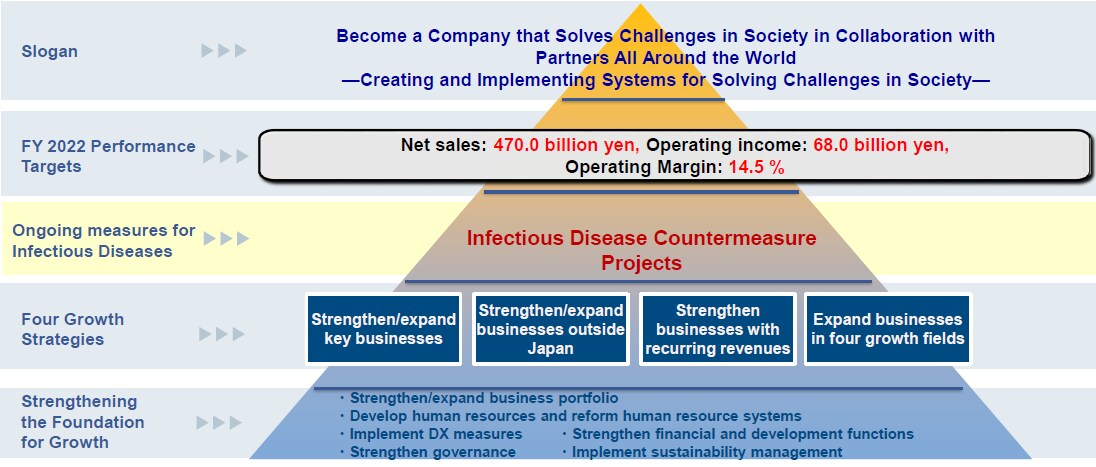 Promoting Infectious Disease Countermeasure Projects
The spread of infectious diseases is a serious social issue. By developing new products in addition to the existing lineup of equipment and reagents, we will strengthen our efforts to provide testing solutions related to pathogens such as viruses and bacteria.
In addition to providing our products, we aim to "create a framework for measures against infectious diseases" by actively collaborating with academia, hospitals, and healthcare institutions. As a result, we will contribute to society from the two perspectives: preventing the spread of COVID-19, which is now a serious problem, and taking measures against infectious diseases as a whole, which will be a new risk in the future.
Accomplishment up until the Second Year
We promoted joint efforts in Japan and overseas to prevent the spread of infection, including the development of new testing methods and the construction of testing data management systems.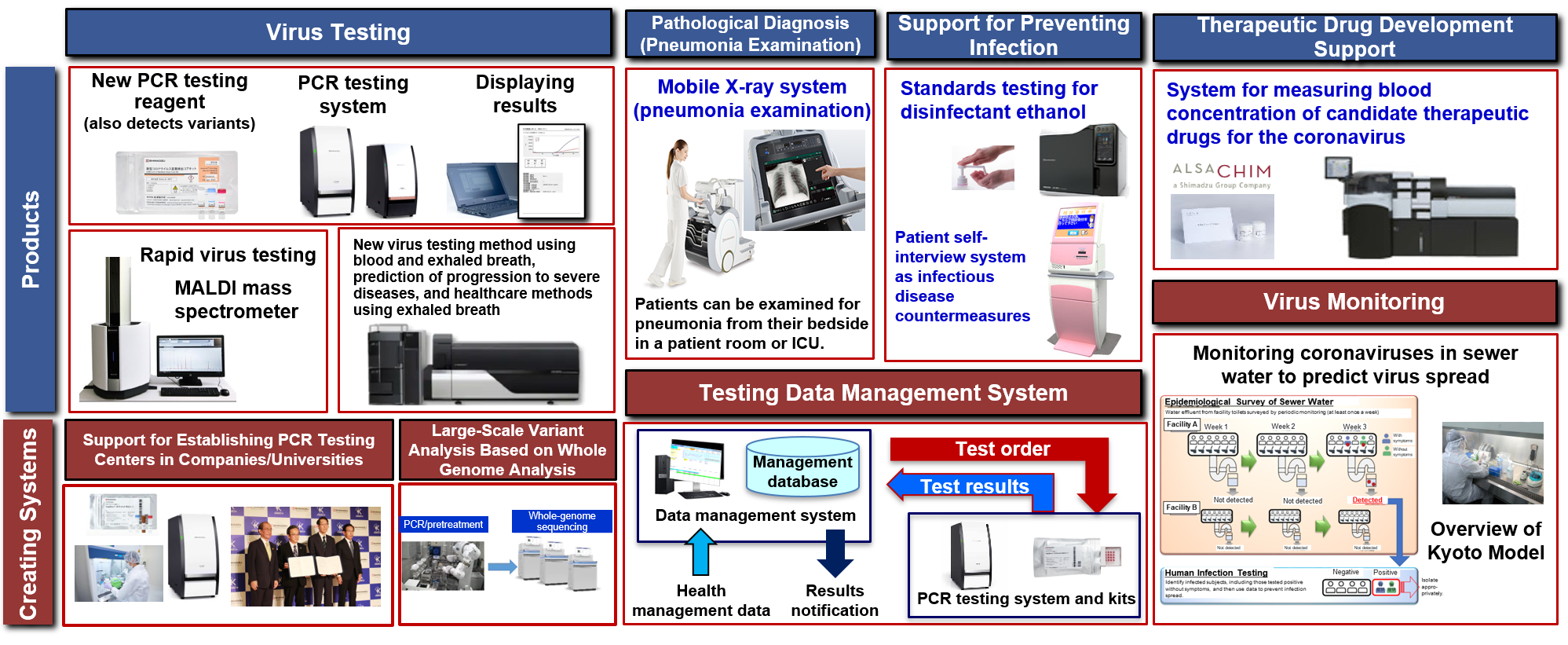 Four Growth Strategies
We will continue to implement the four growth strategies we have been pursuing since the beginning, expand businesses in growth areas, especially in healthcare and environmental/energy, and also focus on areas that have grown despite the pandemic.
1. Strengthening Various Solutions Based Primarily on a Key Business
We intend to increase market share, especially of liquid chromatographs and mass spectrometer systems, which are a key business for the Analytical & Measuring Instruments segment. As the scope of analytical and measuring instruments continues to expand, the number of people unfamiliar with the instruments has increased. Therefore, to ensure that even such people can perform analytical tasks easily, we will expand/improve product lines by using AI or robotics technologies to automate processes and by expanding/improving databases to offer fully automatic pretreatment systems and other products. In addition, we will accelerate our support for satisfying the pandemic-based need for non-contact and remote working solutions. We will also develop new fields with high-end mass spectrometer products that offer high resolution and high sensitivity.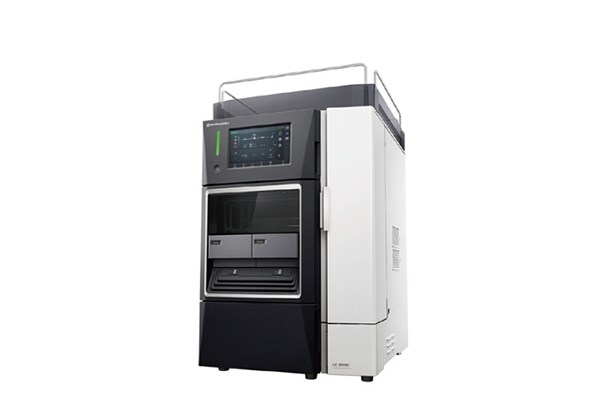 Release of High-Performance Liquid Chromatograph System to Support Working from Home and Teleworking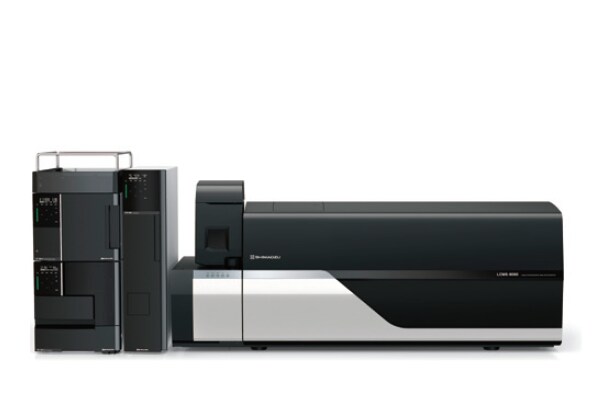 High-Performance Liquid Chromatograph Mass Spectrometer
2. Optimizing the Business Base by Strengthening Operations Outside Japan
To achieve business growth outside Japan, we will strengthen the functions of our bases according to local conditions and expand business by working with local partners to solve the challenges facing each region. One of our strengths is the global deployment of Innovation Centers, where we work with customers to create new value by understanding and helping to solve the challenges they face. We intend to achieve growth at businesses outside Japan by strengthening the functions of Innovation Centers and through selective investments.
Shimadzu Group Innovation Center (IC) Locations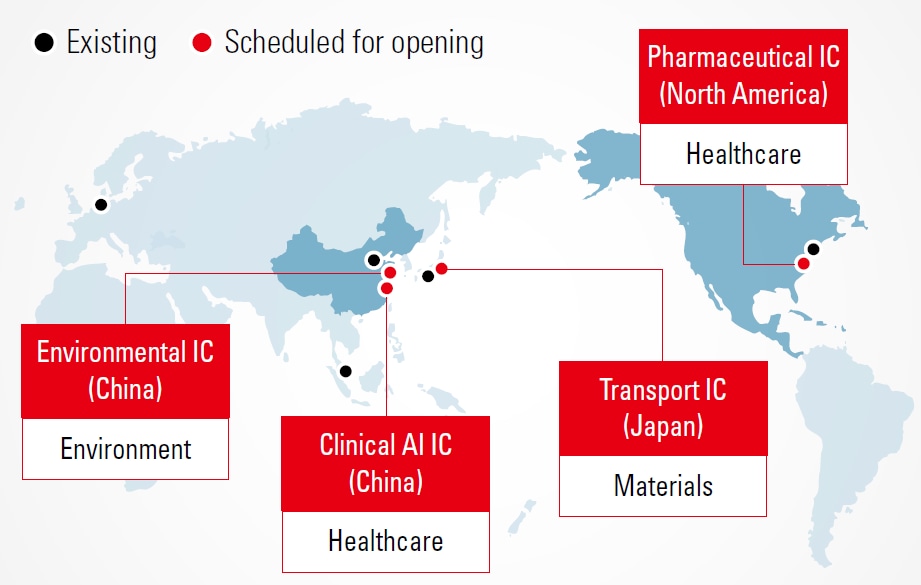 3. Strengthening Aftermarket Business
We intend to achieve steady growth by developing our aftermarket business globally, with a focus on reagents and consumables. We will strengthen our profit base by deploying new business models based on new sales formats, such as offering subscription or pay-as-you-go payment methods to enable repeated use of our products, data, and application software.

4. Expanding Businesses in Four Growth Areas
We intend to create new markets in four growth areas, namely healthcare, environmental/energy, materials, and infrastructure, by working together with business partners and strategic partners to solve challenges in society.
We will use the Startup Incubation Center, newly established for the purpose of fostering new businesses, to promote the commercialization of businesses in growth areas. For example, in the area of advanced healthcare, we will accelerate building and commercializing a shared business platform that utilizes previous research results to offer solutions from the three perspectives of disease prevention, diagnosis, and treatment, starting mainly with solutions for the challenge of declining birthrates and aging populations and solutions for the COVID-19 pandemic. To address diseases (such as dementia, depression, and cancer) that have increased in importance due to the pandemic, we will invest effort into using our products and technologies to help maintain and improve people's health while promoting joint development and open innovation.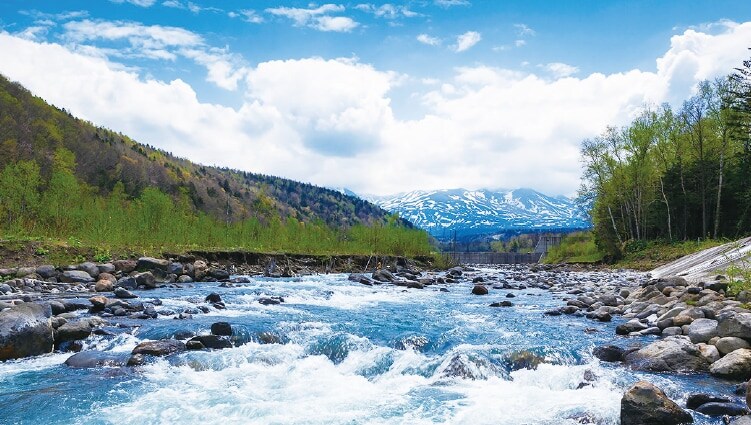 Strengthen the Foundation for Growth
Reforming Business Portfolios
We intend to improve the profitability of current businesses, promote future growth by reassessing individual businesses and business categories, and create new businesses based on synergies between separate divisions.

Implementing DX (Digital Transformation) Measures
Digital technology is critical for implementing our strategies. In FY 2020, the pandemic resulted in major changes to the way we work, with an expansion and permanent adoption of teleworking practices, such as working from home. There has also been a rapid increase in the use of remote web-based meetings, digital marketing, and other practices.
Within the Shimadzu Group, we have been utilizing digital technologies and various types of data to address the needs of customers and society and also increase the efficiency of business processes. In April, we also established a new DX Strategy Management Department to promote digital transformation.
DX is not only about implementing digital technology in products. It is important to transform business models by utilizing digital technology from two perspectives: introducing digital technology into business operations for business DX and making business processes more intelligent through business process DX. We intend to achieve new growth and increase our competitive strength by fundamentally reforming our business models.
Implementing DX Measures
Strengthen measures to expand/improve offering of information/services to customers (business DX).
Perform business processes more intelligently and expand business opportunities by centralizing global information(business process DX).

Implementing Sustainability Management
Given the growing demand for incorporating environmental, social, and governance (ESG) measures in management practices, we intend to develop more sophisticated sustainability management practices.
As for the environment, we will accelerate our efforts to achieve a carbon-neutral and circular economy.
As for society, we are paying close attention to health and productivity management. We will implement a variety of measures for ensuring the health of employees and their family members and will also offer products and technologies that contribute to health and longevity in society. We will focus efforts on promoting diversity management practices and training human resources based on respect for differences and diversity in language and culture in order to achieve a better work-life balance.
To improve governance, we will strengthen internal controls.
Measures for Achieving Carbon-Neutrality
One of the many issues attracting particular attention around the world today is carbon-neutrality. The increasing number of disasters attributable to abnormal weather is a reminder of the importance of implementing countermeasures for climate change. In Japan, the government has announced a policy to achieve net-zero greenhouse gas emissions by 2050. Considering that Japan emits 1.1 billion tons of the 33.0 billion tons of the CO2 emissions emitted globally and the Shimadzu Group emits only 40,000 tons, it is not possible for Shimadzu to make a significant contribution to reducing emission levels. Nevertheless, for us to make a contribution to achieving a sustainable society, it will be important to comply with international norms that exceed national and regional laws and regulations and actively participate in initiatives.
Therefore, Shimadzu endorsed the June 2017 recommendations of the Task Force on Climate-related Financial Disclosures (TCFD) and in November 2019 obtained certification from the Science Based Targets (SBT) initiative certifying that the Shimadzu Group CO2 reduction targets have a valid scientific basis.
Furthermore, in March 2021, Shimadzu became a signatory to the RE100 declaration for achieving carbon-neutrality.
In addition, Shimadzu is actively engaged in measures that contribute to the environment in an effort to accelerate commercialization of environment /energy related businesses, including the 3Rs (reduce, reuse, and recycle), measures aimed at achieving a circular economy.
In the future, we will promote DX and other activities based on two perspectives, namely a business perspective of offering products and services to customers and a business process perspective for Shimadzu's own business processes.
Implementing Sustainability Management
Promote

sustainability management

to implement ESG measures, such as "zero-carbon commitment" measures and infectious disease countermeasures.

Improve our ESG rating from ESG assessors

and aim to achieve a

positive cycle of improvement

that further strengthens measures.
(Current as of May 2022)