Become a Company That Solves Challenges in Society in Collaboration with Partners All Around the World
—Creating Systems for Solving Challenges in Society and Promoting them in Society—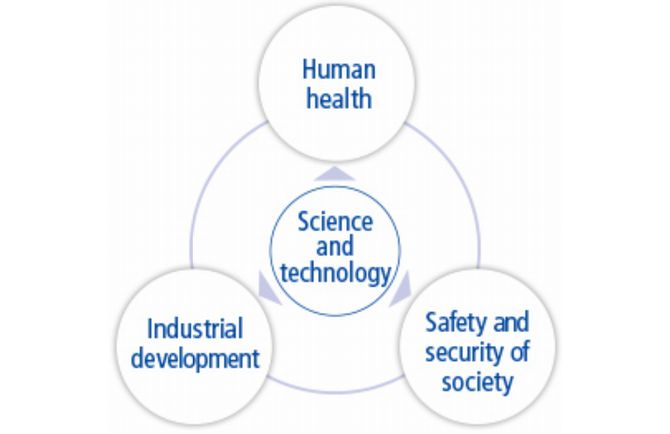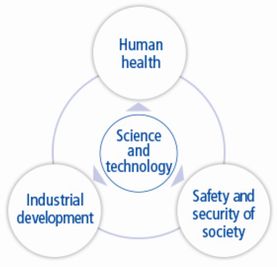 Achive onegoing growth and become an entity even more needed by customers and society
During the previous medium-term management plan, we started initiatives to "become a company that solves challenges in society in collaboration with partners all around the world" and deployed necessary investments and joint research accordingly.
Based on those initiatives, the new medium-term management plan specifies creating systems for using Shimadzu products and services to solve challenges in society, commercializing businesses based on promoting those solutions in society, and thereby creating new markets.
Achieving a Sustainable Society and Growth
by Creating Shared Value Through Solving Societal Challenges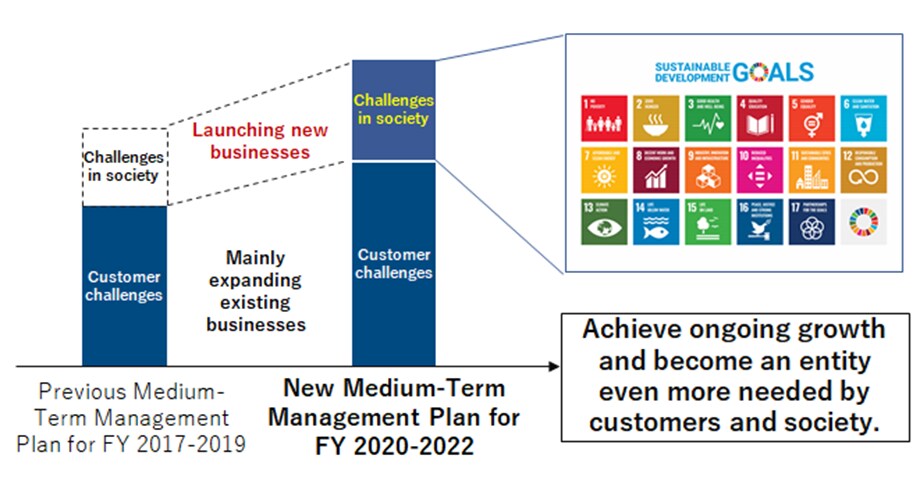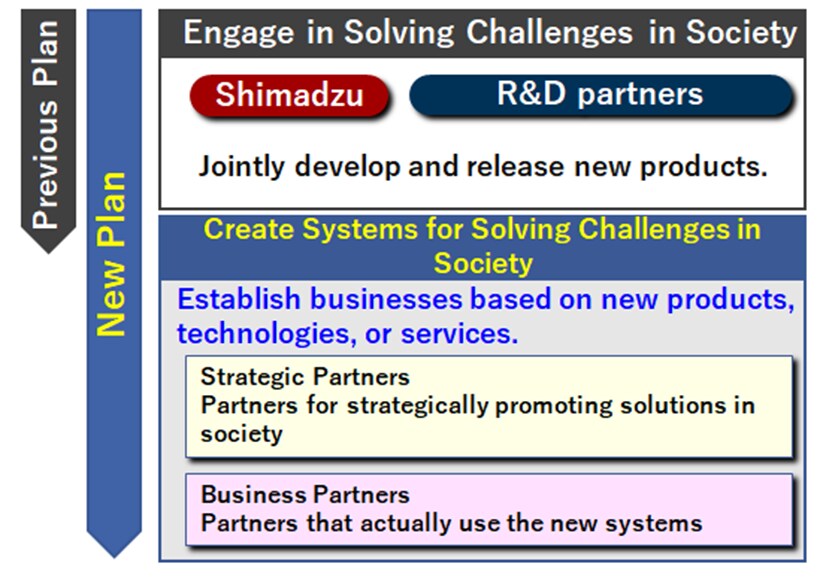 Key Points of the New Medium-Term Management Plan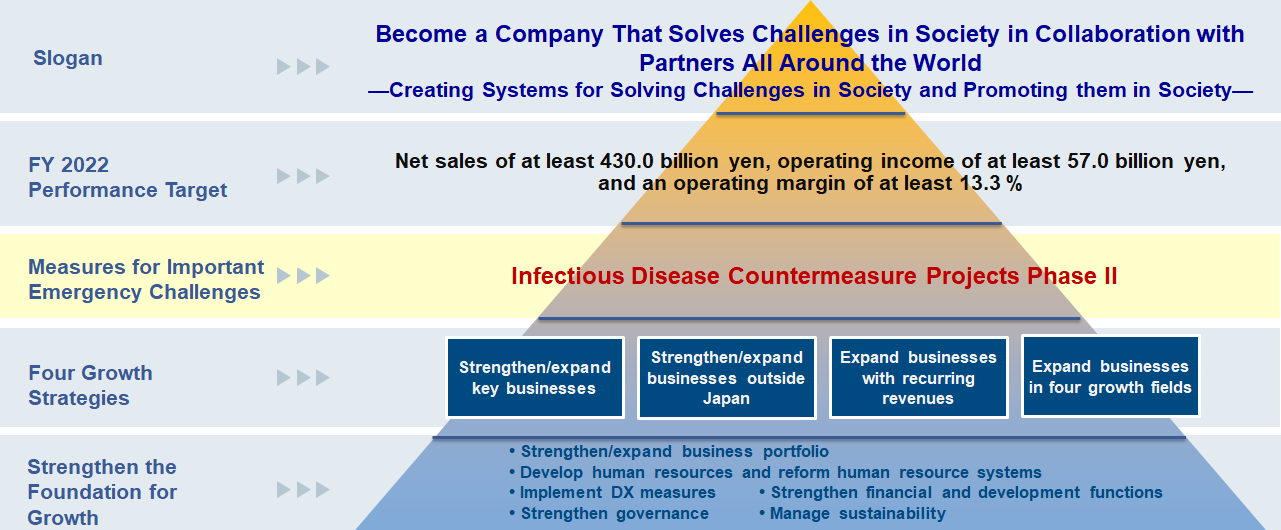 Promoting Infectious Disease Countermeasure Projects
Given that fighting the infectious disease pandemic is a critical challenge for society, we will strengthen measures to offer solutions for analyzing viral, bacterial, and other pathogens by developing new products, in addition to offering our current line of instruments and reagents.
We will contribute to society by actively collaborating with academic institutions, hospitals, healthcare institutions, and others to "create systems for fighting infectious diseases," rather than simply offering physical products. Collaborations will be focused on two perspectives. One is to prevent the spread of the new coronavirus, which is currently a serious problem for society. The other perspective is for developing countermeasures for infectious diseases in general.