To achieve sustained growth for the Shimadzu Group and increase the corporate value in the medium and long term, we have used the establishment of the Corporate Governance Codes as an opportunity to implement a wide variety of governance reforms.
We asked the three Outside Directors currently working with Shimadzu to provide their frank comments about future issues they may have noticed as business conditions have changed for the Board of Directors or hopes they have for Shimadzu, for example.
Becoming a Company that Can Contribute Significantly to Society
During the past year, the COVID-19 pandemic has had a major impact on business management and people's lives. Without a clear picture of when conditions would settle back into a peaceful environment, a sense of crisis and uncertainty was drifting through society. Being no exception to such effects, Shimadzu adjusted medium-term management plan targets downward. Despite the circumstances, Shimadzu was able to play a role in fighting the pandemic by implementing measures not included in the original plan, such as developing and selling PCR testing reagents, and even increased results for the fiscal year 2020 by operating the organization efficiently based on the given circumstances. When the crisis occurred, rather than simply enduring the rapid changes, Shimadzu was able to find a flexible strength for creating products and services in a timely manner that could have a significant new contribution to society. I think that time of emergency showed Shimadzu's true colors. As a member of the Board of Directors, I endeavor to provide oversight for achieving business growth, while also ensuring a diversity of perspectives, making continuous improvements to corporate governance systems, and satisfying the expectations of stakeholders and responding to new demands of society. As a result, I envision a Shimadzu that generates even more innovations to make an even greater contribution to society.
Outside Director Hiroko Wada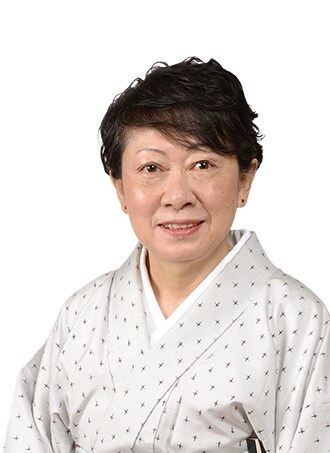 Using Research and Development Capabilities to Solve New Challenges in Society
Shimadzu has achieved characteristically steady progress in terms of corporate governance. However, I think stronger governance is necessary for achieving growth as a global company. In the future, the composition of corporate officers and board members will probably become an issue in terms of diversity. Shimadzu's tradition of refining technologies, which has continued since Shimadzu was founded, has resulted in improved research and development capabilities today. Shimadzu's speed in quickly developing COVID-19 testing reagents and an automatic analysis system for directly solving challenges in society is the cumulative result of incremental research and development accomplishments and deserves high marks in terms of sustainability as well. However, it is unfortunate that the contribution from that success was mainly limited to within Japan. It is wonderful that Shimadzu's product capabilities were recognized in China last year and resulted in significant sales growth. First-year targets of the medium-term management plan were also achieved. On the other hand, whether or not products generated by Shimadzu research and development will be able to expand market share in North America, given all the competitors there, remains an important question. I think that outcome will be a key performance indicator of achieving Shimadzu's management principle "Realizing Our Wishes for the Well-being of Mankind and the Earth."
Outside Director Nobuo Hanai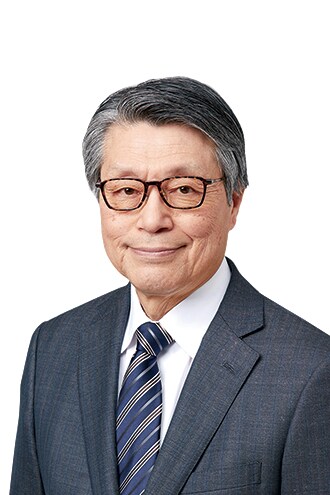 Treating Crises as Opportunities after being Appointed to the Board of Directors
I was recently appointed as a new Outside Director on the Shimadzu Board of Directors.
The large changes occurring in our business environment due to the global pandemic have even been changing our conventional assumptions about business practices and values. In times like these, it is common to hear advice such as "crises represent opportunities." In reality that is easier said than done. However, Shimadzu is a company with a track record of actually turning crises into opportunities and I believe the spirit of inquiry that drives that success remains alive and healthy to this day.
Needless to say, for a company to create and continuously increase value, they must engage in active discussions and share information based on a healthy sense of tension between the board of directors and executive managers. As a member of the Shimadzu Board of Directors, I will be mindful of appropriately monitoring issues and risk-taking involved in implementing business measures and try to offer useful advice.
Outside Director Yoshiyuki Nakanishi