Contribution to the Improvement of Sanitary Conditions in Emerging Countries
While the growth center of the global economy has been shifting from developed countries to emerging countries, improving social infrastructure like sanitary conditions in these countries has become an urgent issue to ensure their sound development. Shimadzu is supporting the citizens of emerging countries to improve their living conditions through various government aid projects.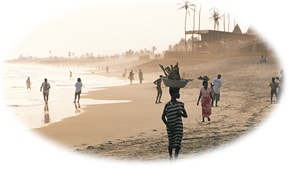 Republic of Ghana
Introduction of Medical Equipment to the Ministry of Health in the Republic of Ghana
Ghana, located in West Africa, is a Republic with a population of approximately 25 million people. In 1957, it became the first country in Sub-Saharan Africa to gain independence. Although Ghana is one of the world's leading producers of cocoa beans and its name has become known in Japan as a chocolate brand, the country has never been rich in underground mineral resources and has been striving to rebuild its economy, which deteriorated in response to rising oil prices. In 2011, the country achieved 13.6 percent economic growth due to the expansion of its commercial oil production, which began in 2010, and is now a country that symbolizes "the growing Africa." At the same time, due to prolonged economic stagnation, the country's medical facilities have not been upgraded and have become dilapidated.
In 2010, when Ghana's Ministry of Health embarked on a project to install medical equipment in 24 hospitals in 10 states with aid from the United States, Shimadzu was the first company they turned to for X-ray systems. This was because they already had a high reputation of Shimadzu's radiography system, which was installed in 1992 with Japanese government aid in Ghana's largest public hospital, Korle Bu Teaching Hospital (approximately 2,000 beds), and has been operating reliably ever since.
Although a considerable number of European medical systems have been installed in Ghana's hospitals with aid provided by European countries, many of the systems have malfunctioned and remain unusable due to a lack of after-sales support. Meanwhile, the reliability of Shimadzu's systems and after-sales service has won the confidence of Ghana's Ministry of Health. Since this project was funded by the United States, there was some concern that American products would receive priority. However, Ghana's Ministry of Health showed a strong desire for Shimadzu equipment, and Shimadzu was able to receive a very large order for 31 RADspeed M general radiography systems, 13 OPESCOPE ACTIVO surgical mobile C-arm imaging systems, and 3 FLEXAVISION HB digital fluoroscopy systems. We hope that these systems will make a significant contribution to improving medical standards in the country, and through this, we can maintain a long-term relationship with them.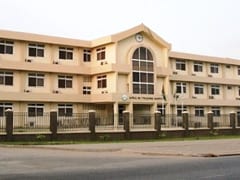 The Korle Bu Teaching Hospital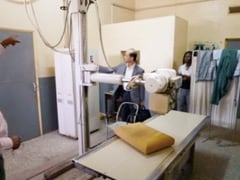 Equipment installed at Korle Bu Teaching Hospital in 1992

Health-3 Project at the Ministry of Public Health of the Republic of Uzbekistan
The Republic of Uzbekistan, located in Central Asia, is steeped in history as it was once a flourishing trading post on the Silk Road. The country became part of the Russian Empire in the 19th century and then gained independence and became the Republic of Uzbekistan in 1919 at the time of the fall of the Soviet Union.
Although Uzbekistan has experienced high economic growth of more than 8 percent in recent years, their hospitals and other public facilities were built in the Soviet era and have become decrepit. The aim of the "Health-3 Project" was to upgrade the radiography and fluoroscopy systems at 50 facilities in 12 states across the country using funding from the World Bank, so as to enhance the level of medical care provided to citizens. Shimadzu's staff based in Germany, Russia, and, on occasion, Uzbekistan's capital Tashkent have a long record of contributing to the improvement of medical standards in Uzbekistan by supplying high quality products to medical facilities that play a central role in providing local medical care, as well as to reform-minded doctors.
This prolonged contribution has built Shimadzu's reputation in the country, and has led to orders of 58 units each of our radiography systems and FLEXAVISION SF fluoroscopy systems. High expectations have been placed on Shimadzu by the Ministry of Public Health and by the medical facilities that will be completely upgraded and equipped with the highest quality Shimadzu X-ray systems. Through rapid installation and full product support, we hope to further contribute to the improvement of the country's medical services.