Become a Company That Solves Challenges in Society in Collaboration with Partners All Around the World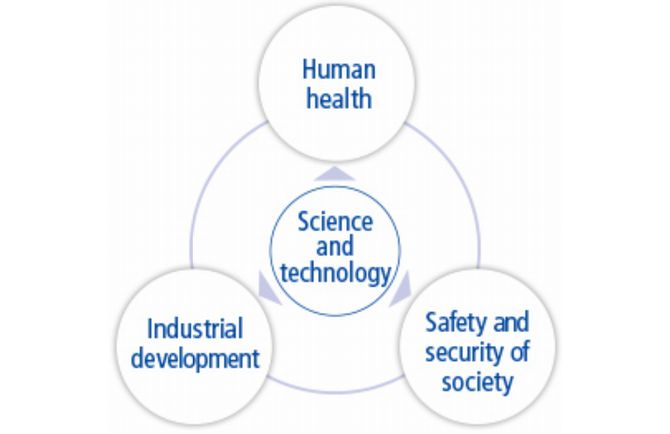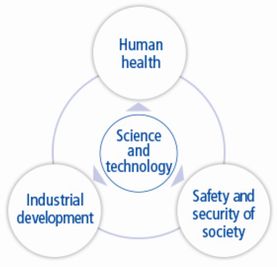 Achive onegoing growth and become an entity even more needed by customers and society
Achieving a Sustainable Society and Growth
by Creating Shared Value Through Solving Societal Challenges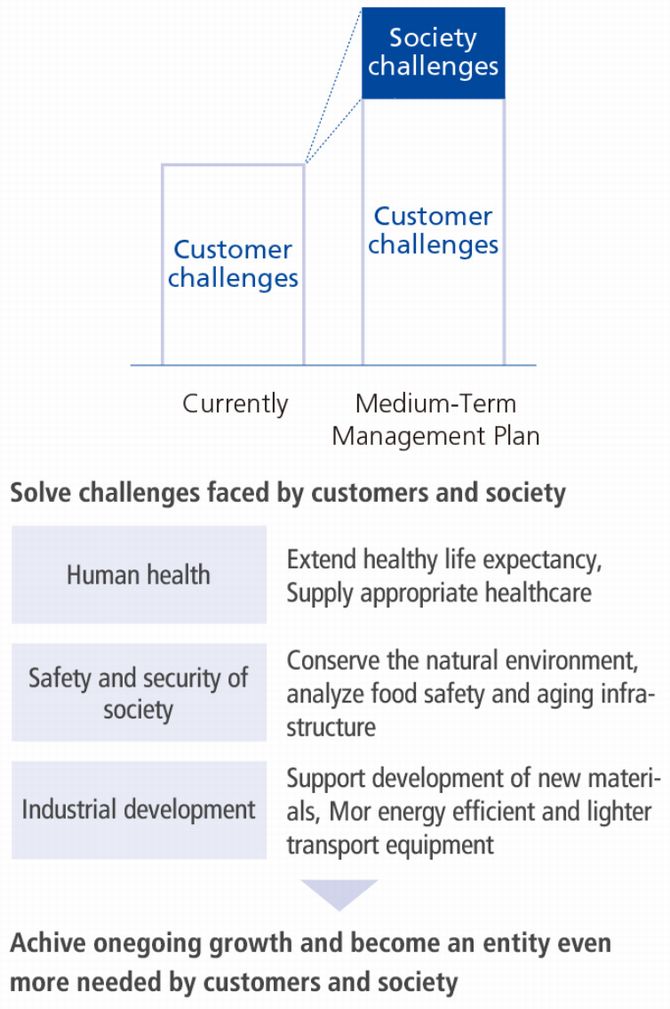 Performance Targets for FY 2019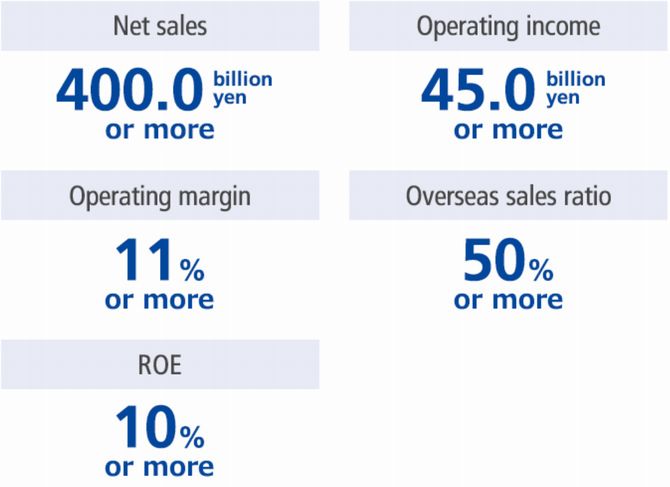 How the Medium-Term Management Plan Relates to the Ideal Hierarchy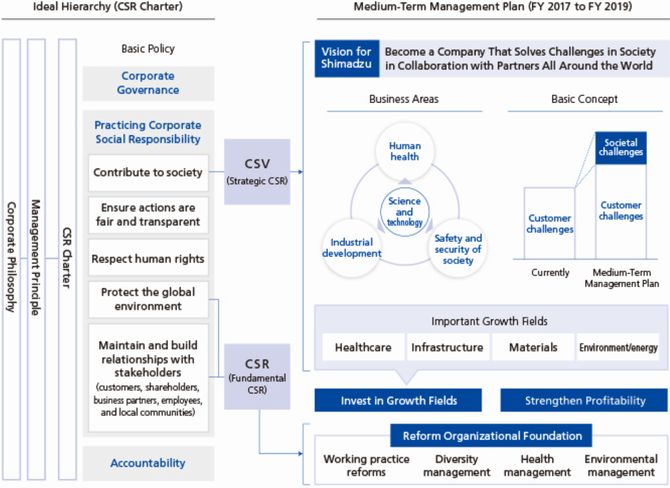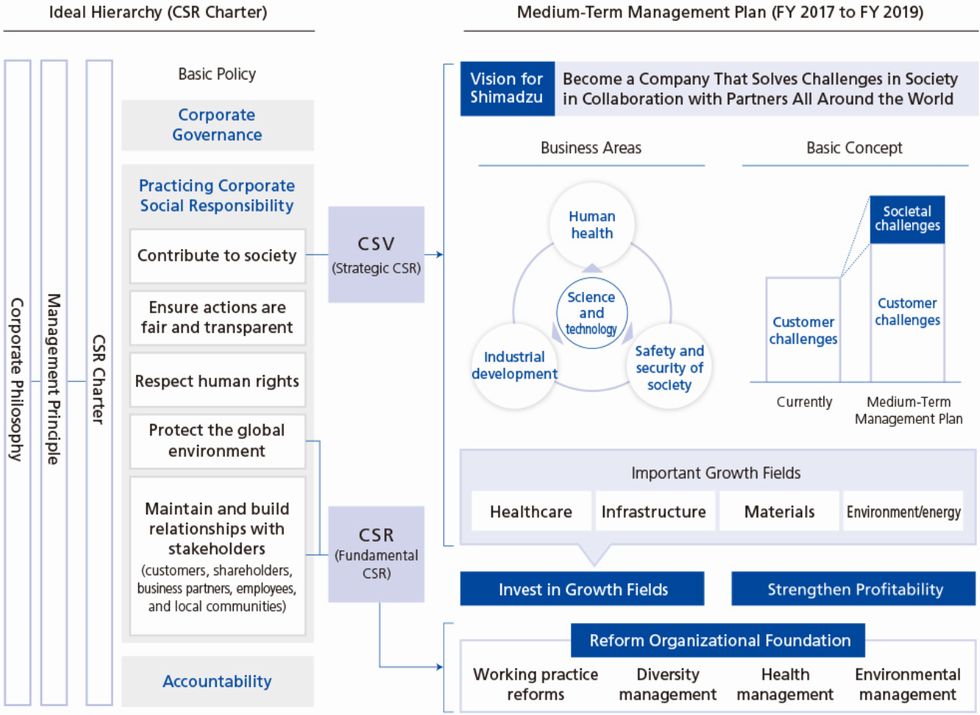 Medium-Term Management Plan and Corresponding Progress
The medium-term management plan species a slogan "Become a Company That Solves Challenges in Society in Collaboration with Partners All Around the World." In that effort, we have identified four growth fields, healthcare, infrastructure, materials, and environmental/energy elds, where we are actively making investments and implementing measures.
For example, in the healthcare field, in addition to individual challenges of healthcare and pharmaceuticals, for example, the field also involves the societal challenges of globally skyrocketing medical costs and aging societies. For such challenges, we intend to use advanced science and technology to offer ultra early diagnosis that can prevent the increasing severity of diseases, provide an opportunity for early treatment, reduce healthcare costs, and extend the healthy life expectancy.
In the infrastructure field, we are developing solutions for the ongoing challenge of structural deterioration as infrastructure ages because the considerable time has passed since it was constructed. In the energy field, which is facing a critical point in discussing energy mix levels, we intend to help solve the challenge of climate change by offering support for research of new environmentally-friendly materials, which also involves the materials field, and support for renewable energy development, for example. When Shimadzu's business opportunities are viewed in light of the United Nations SDGs, opportunities can be narrowed down to a few based on the content of the 17 UN goals. Those serve as our strategic CSR activities.
To improve profitability, Shimadzu also acquired French reagent manufacturer Alsachim SAS to expand the aftermarket business, consolidated Group subsidiaries to strengthen the Industrial Machinery business, and so on. Additionally, we accelerated measures to expand business in the important China market, such as by using the Shimadzu China R&D Division (Shanghai), the Shimadzu China Mass Spectrometry Center (Beijing), the Shimadzu Research Laboratory (Shanghai), which are important development centers for the Analytical & Measuring Instruments segment, to research and develop products tailored to the unique local needs of China.