Risks and Opportunities
Due to climate change, abnormal weather events have been occurring frequently in recent years in Japan and throughout the world. In order to keep the increase in global average temperature to less than 2 ℃ above pre-industrial levels, countries party to the Paris Agreement adopted in 2015 agreed to a 2 ℃ target. Accordingly, Japan set a long-term target of reducing FY 2013 CO2 emissions by 26 % by 2030. We have specified a goal of reducing medium/long-term CO2 emissions from the Shimadzu Group by 30 % by 2030 (vs. FY 2017) to address climate change, based on the Paris Agreement, SDGs, and other international frameworks. We are also engaged in other measures to solve environmental challenges and appropriately disclose environmental information, such as by obtaining certification from the international Science Based Targets (SBT) initiative for promoting reductions based on science and by endorsing the Task Force on Climate-related Financial Disclosures (TCFD), which promotes the disclosure of predicted impacts from climate change.
In addition to its existing environmental management initiatives, the Global Environmental Management Department, a section dedicated to these issues, is developing more proactive environmental activities that combine business with solutions to global environmental issues. For example, our analytical and measuring instruments are contributing to the resolution of environmental issues in a variety of ways, such as the resolution of marine pollution problems caused by microplastic waste, the development of more efficient and environmentally friendly renewable energy sources, and the development of new functional materials derived from the natural environment. We will contribute to the development of a sustainable society by using these customer challenges as business opportunities and providing products and technologies that help customers solve them.
Basic Policy
Shimadzu intends to expand business activities and increase corporate value by solving environmental problems as an "eco-solution provider." That will involve the following four main types of activities.
Four Policies for the Shimadzu Group Environmental Management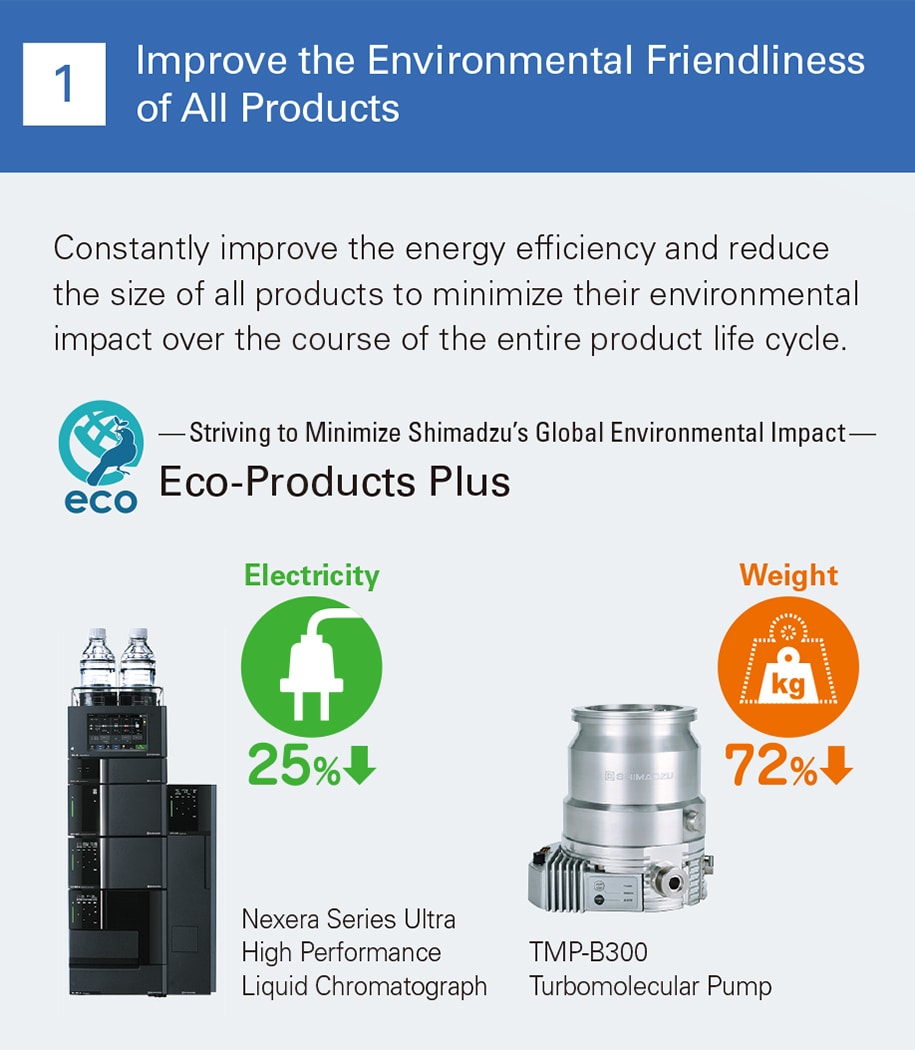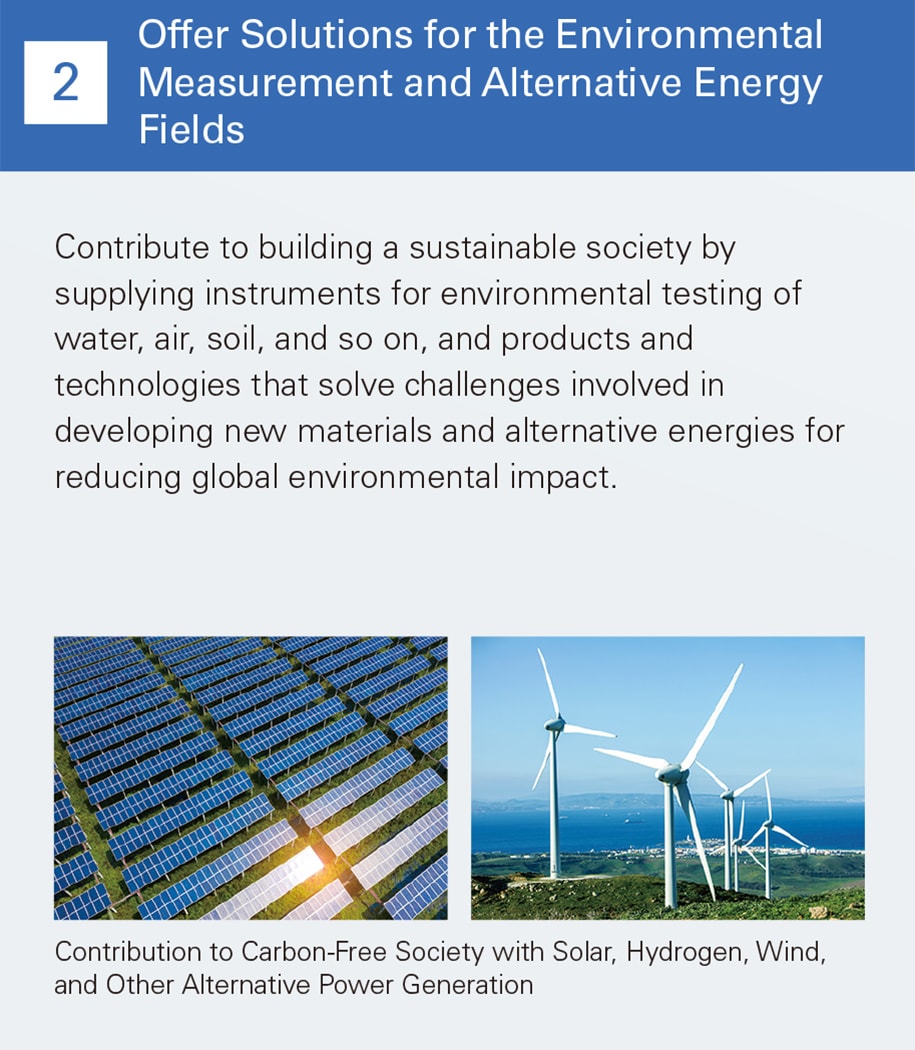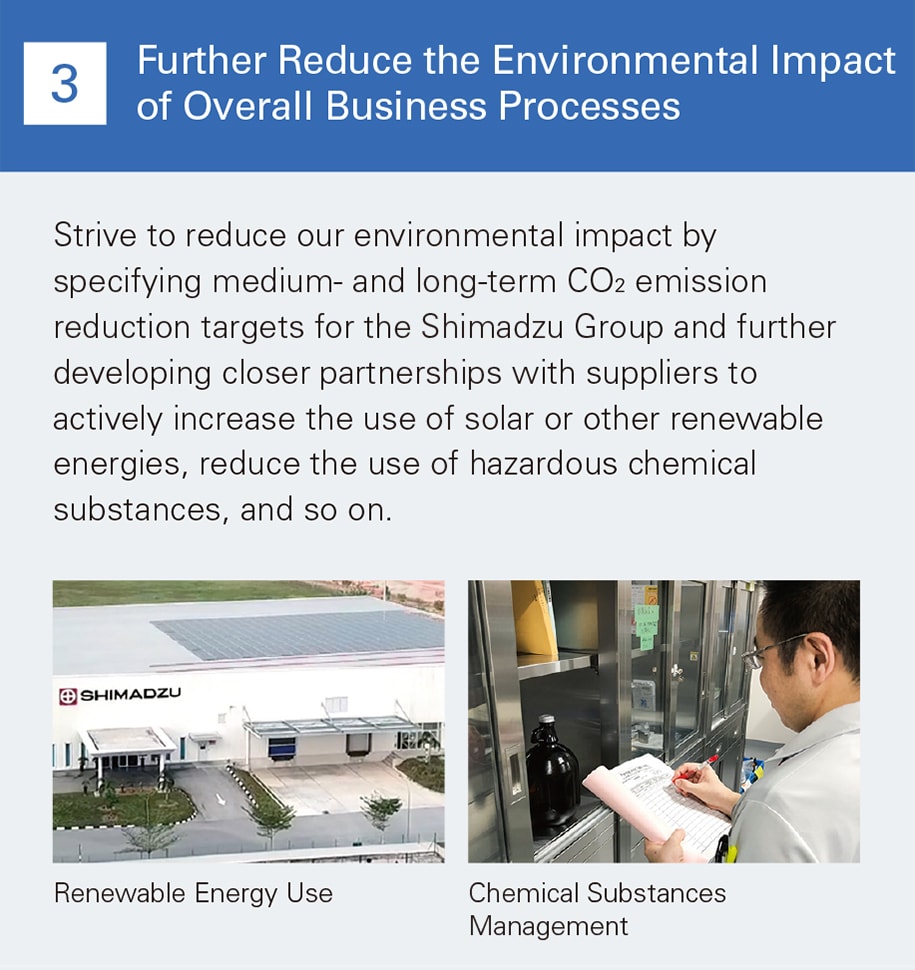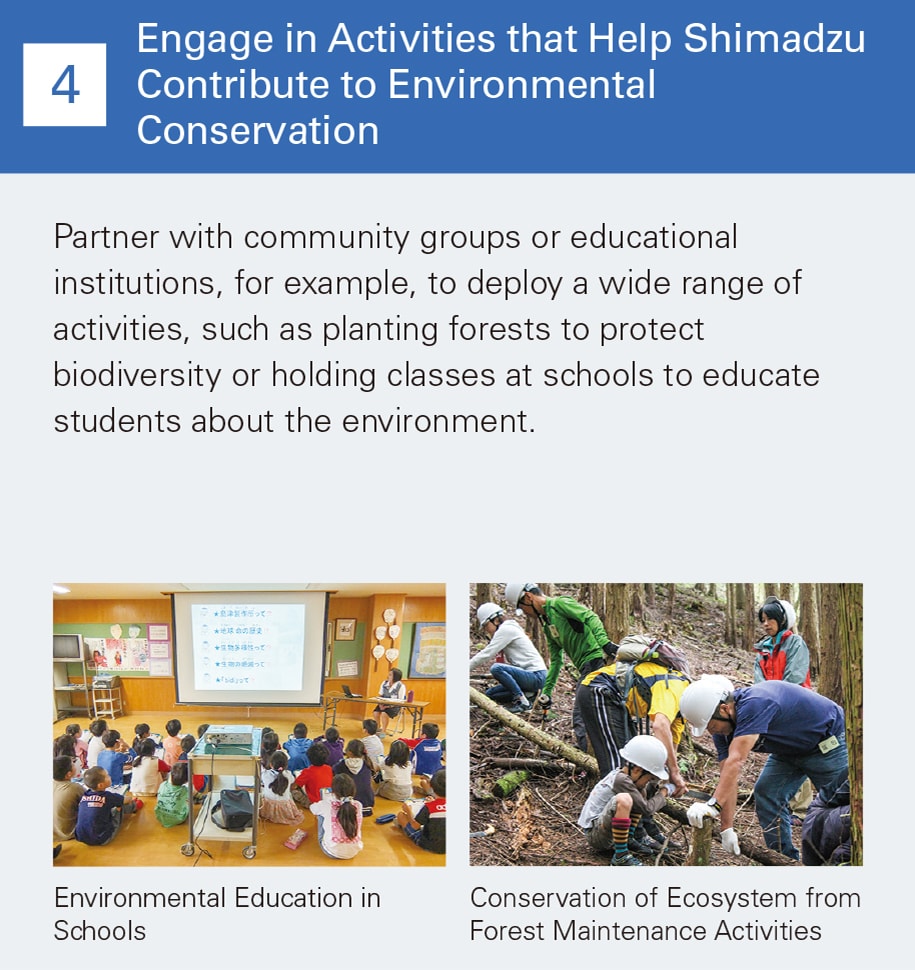 Key Measures of Environmental Management
Key Measures
Strengthen Measures to Reduce Environmental Impact on a Global Basis.
---
Increase Contribution Volume of Reduction in CO2 Emissions with Environmentally-Friendly Products
Reduce Shimadzu Group CO2 Emissions and Specify Long-Term Global Target Value
Goal for Medium to Long-Term Reductions in CO2 Emissions by the Shimadzu Group
As a medium to long-term goal for the reduction of CO2 emissions in business activities, a 30 % reduction (in comparison to 2017 levels) by 2030 has been established by the Shimadzu Group. The purpose is to take proactive measures as a responsible member of society with respect to global environmental issues, a major concern for society, with particular emphasis on global warming. Shimadzu plans to realize this goal primarily through energy saving efforts both in Japan and overseas, and the introduction of renewable energies that feature limited CO2 emissions.
Measures for Addressing Climate Change -Endorsement of TCFD Recommendations and Acquisition of SBT Certification-
The Shimadzu Group considers environmental problems as one of our most important management challenges. To address the problem of climate change in particular, we are engaged in reducing CO2 emissions generated from our business activities throughout the entire value chain and offer products and solutions that contribute to creating innovations in environmental and energy fields. In May 2019, we endorsed the recommendations of the Task Force on Climate-related Financial Disclosures (TCFD) and have remained committed to disclosing relevant information.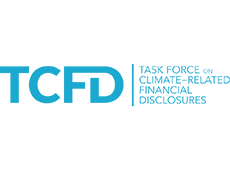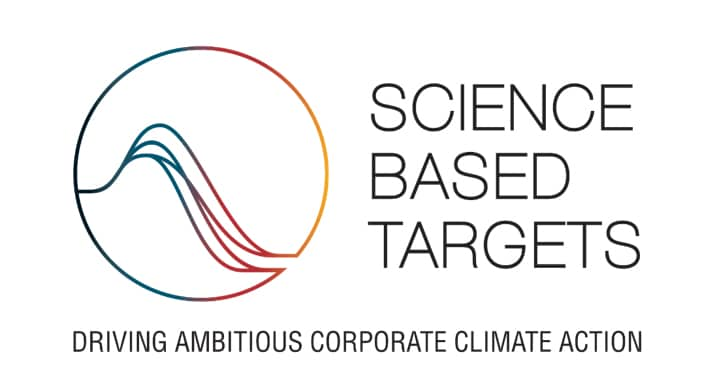 Certified as Eco-First Company
On October 21, 2020, the Minister of the Environment designated Shimadzu as an 'Eco-First Company'.
The purpose of "Eco-First program" is to promote environmental initiatives in various industries. Under this program, a company promises the Minister of the Environment its specific environmental initiatives to respond to climate change and build a recycling-based society, and the Minister certifies that the company engages in "advanced, unique and industry-leading business activities" in the environmental field.
We as an "Eco-First Company", contributes to achieving harmony between the earth, society and people and realizing a sustainable society through initiatives for the conservation of biodiversity.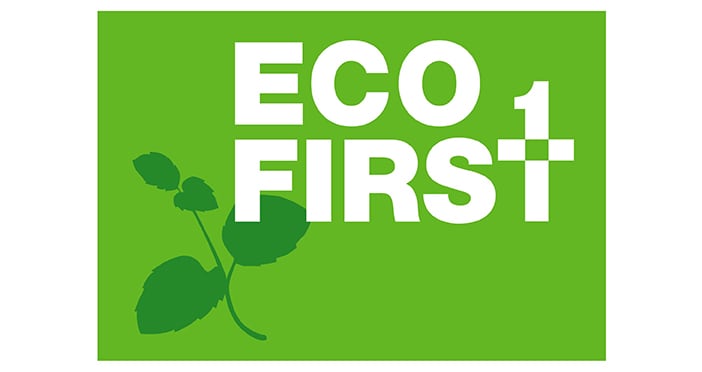 Key Accomplishments During FY 2019
Further Reducing CO2 Emissions from Overall Business Processes
In FY 2019, we reduced the world-wide CO2 emissions of the Shimadzu Group by 14% year on year to 38,727 t-CO2.We even improved emission intensity by 13% to 100 t-CO2 per billion yen.
We are implementing initiatives based on results from energy efficiency assessments conducted at plants in Japan, mainly for buildings with especially high energy usage. We installed smart meters to visualize 44% of our electricity usage at Shimadzu sites within Japan, so that we can identify issues and implement improvements.
As a key initiative starting in 2017, we have achieved our goal of contributing to the reduction of CO2 emissions from products to exceed the amount of CO2 emissions from Shimadzu Group business activities, which is an initiative aimed at reducing our global environmental impact. We offer "Eco-Products Plus" certified products that achieve exceptionally high environmental performances and has implemented measures to reduce the environmental impact of all its products throughout their life cycle by adding the criterion, "new products must be more environmentally-friendly than existing models" to the new product review process for products developed after October 2019.
We have set a medium and long-term target of a 30 % reduction in CO2 emissions from our business activities by 2030 (vs. 2017), and in January 2020 we obtained certification from the Science Based Targets (SBT) initiative, an international initiative to address climate change. To achieve the target, we will promote energy conservation in Japan and overseas and introduce measures such as the use of renewable energy sources with low CO2 emissions.


Shimadzu Group CO2 Emissions and Contribution to Reduction in CO2 Emissions

Newly Released Eco-Products Plus Products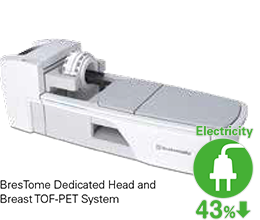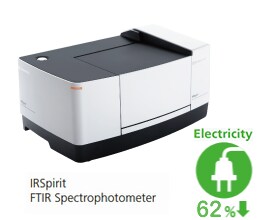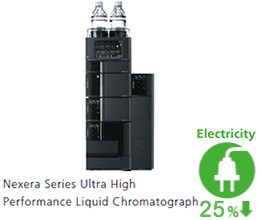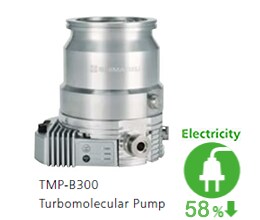 Eco-Products Plus Certified Environmentally-Friendly Products