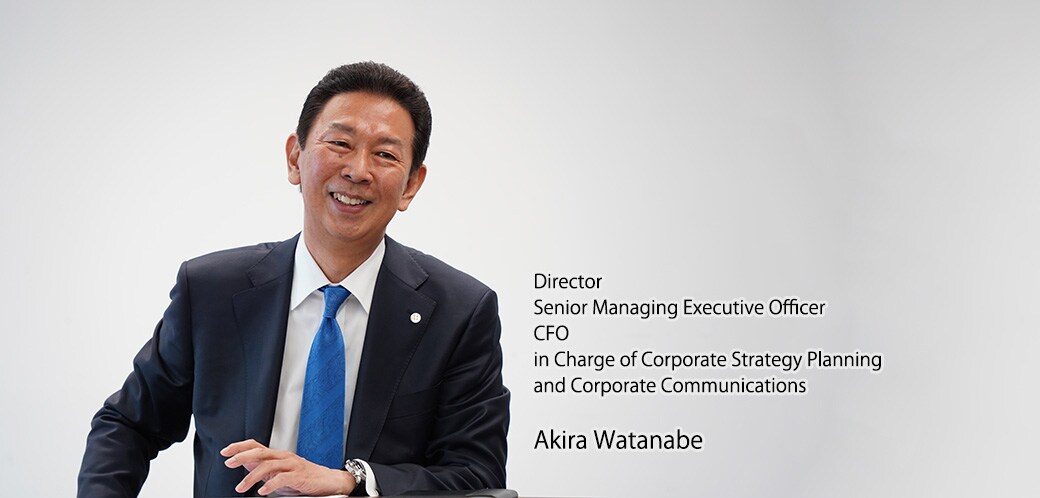 Second Consecutive Year of Record-Breaking Results for the Second Year of the Medium-Term Management Plan Ended March 2022
For the fiscal year ended March 2022, which was the second year of the current medium-term management plan, results broke previous record levels despite higher COVID-19 variant infection levels, supply chain disruptions caused by shortages of semiconductors and electronic parts, and sharp price increases for steel materials and other items. The record results were achieved because we responded flexibly to changes in new business conditions.

For the Analytical & Measuring Instruments segment, sales of key models—liquid chromatographs and mass spectrometer systems, were strong in healthcare fields, such as pharmaceuticals, where investment levels have been very active. In the Industrial Machinery segment, turbomolecular pump sales increased significantly due to a backdrop of strong semiconductor demand. Sales of the novel coronavirus reagent kits and fully automatic PCR testing systems, released the previous year, contributed to society's current challenge with fighting the pandemic.

By steadily implementing strategies specified in the medium-term management plan, we intend to achieve record results for the year ending March 2023 as well.
Actively Investing to Achieve Shimadzu Growth
Business environments where the Shimadzu Group operates are changing at a mind-boggling pace. In order to respond quickly to changes in business conditions, it is essential that we steadily and rapidly execute investments related to R&D and production equipment as well as growth investments such as M&A.

Given Shimadzu's corporate philosophy "Contributing to Society through Science and Technology," investments in research and development will serve as a source of competitiveness. In addition to research and development centered mainly on liquid chromatographs and mass spectrometer systems, which are our key businesses, we are also accelerating research and development in advanced fields to create value for society, in areas such as infectious disease countermeasures, advanced healthcare, and carbon-neutrality, which we have identified as priority businesses. We intend to increase R&D spending, as a ratio of sales, to near the 5 % level, such as by expanding partnerships with other companies and collaborations with academic or research institutions.

In terms of capital equipment investments, we will steadily invest in growth fields while taking into consideration the returns on assets or investments for each project. To increase business growth outside Japan, during the year ending March 2022 we made investments intended to strengthen the function of Innovation Centers, which were established to promote joint research and development with business partners and improve the service network in order further strengthen the aftermarket business. To achieve future business expansion, we plan to actively invest in strengthening our manufacturing functions and in digital transformations (DX) intended to reform our business model.

We plan to actively engage in M&A activities to increase corporate value to the extent that it does not harm our financial health. We will expand business partnerships involving equity investments and also consider building new business models for the future based on joint operations with partner companies or other outside companies.
Strengthening the Financial Foundation and Improving Capital Efficiency
On the other hand, it is also important to strengthen our financial foundation for supporting investments in growth and improving capital efficiency.
Due to our ongoing efforts to strengthen profitability, we have been improving our ability to generate cash. We have been strengthening control of operating capital, such as inventory and accounts receivables, and continue to maintain both our equity ratio and D/E ratio at financially healthy levels. To ensure funds are used effectively, the cash management system (CMS) previously adopted in Japan will also be deployed in the United States, Europe, Asia, and China to reduce interest-bearing debt by more effective utilization of funds throughout the Shimadzu Group. To prepare for rapid changes in business conditions, we will increase the available liquidity on hand and build a financial foundation that enables ongoing and flexible investments necessary for achieving growth.
In terms of improving capital efficiency, we are considering the adoption of ROIC as one indicator for making investment decisions. ROIC is not only expected to help reduce accumulations of assets or resources but is also expected to be useful for investment decision-making. A key strength of Shimadzu is the ability to generate reliable returns by utilizing the wide range of technologies available to Shimadzu to deploy multiple businesses based on different business models or in different business fields, thereby building a more diversified business portfolio that ensures profitability and stability that only we can provide.
Implementing Sustainability Management
As the CFO, my intention is to provide not only conventional financial statements but also non-financial information to the investors in an effort to communicate a picture of Shimadzu as a company that implements its own style of sustainability management in an easy-to-understand way. By allocating management resources appropriately, we intend to not only accelerate initiatives to achieve carbon-neutrality and a circular economy, but also take on the challenge of creating new value with products and services for achieving a sustainable society and continuously increasing Shimadzu's corporate value.
Aiming for Continuous Dividend Increases
Returning profits to shareholders is considered one of Shimadzu's most important management issues. Therefore, we have prioritized returning consistent and continuous dividends based on a target 30 % consolidated payout ratio. In terms of shareholder returns, we have increased dividends for the last eight years and plan to increase dividends again, for the ninth consecutive year, for the year ending March 2023.
In order to continue increasing dividends in a consistent and continuous manner, for the next medium-term management plan, we will reconsider the payout ratio and even consider specifying additional criteria, such as the DOE (dividend on equity ratio).
Actively Communicating with Shareholders and Investors
We believe maintaining a dialog with shareholders and investors is extremely beneficial, because it not only helps them gain a better understanding of Shimadzu Group management strategies and business activities but also because it improves Shimadzu management quality and increases corporate value. Therefore, we are committed to actively disclosing appropriate information, further enhancing communication with shareholders and investors, taking their views seriously and incorporating them into management improvements through explanations and reports to management.
As CFO, I will continue to work to build the trust of not only shareholders and investors, but also customers and society in general, achieve sustained growth, and increase medium and long-term corporate value, based on our motto, "Become a Company that Solves Challenges in Society in Collaboration with Partners All Around the World." I want to thank all our shareholders and investors and look forward to your ongoing support. Thank you.
Biography of Akira Watanabe, Director, Senior Managing Executive Officer, CFO, In charge of corporate strategy planning and corporate communications
April 1985
 
Joined Shimadzu Corporation
July 1999
 
Transferred to Shimadzu Precision Instruments, Inc.
April 2007
 
Deputy General Manager of Sales & Marketing Department, Semiconductor Equipment Division
April 2009
 
General Manager of TMP Business Unit, Semiconductor Equipment Division
Deputy General Manager of Sales & Marketing Department, Semiconductor Equipment Division
April 2011
 
General Manager of Sales & Marketing Department, Semiconductor Equipment Division
General Manager of TMP Business Unit, Semiconductor Equipment Division
June 2013
 
Deputy General Manager of Semiconductor Equipment Division
General Manager of Sales & Marketing Department, Semiconductor Equipment Division
General Manager of TMP Business Unit, Semiconductor Equipment Division
July 2014
 
Deputy General Manager of Industrial Machinery Division
General Manager of Sales & Marketing Department, Industrial Machinery Division
June 2016
 
Corporate Officer
General Manager of Industrial Machinery Division
April 2019
 
Managing Executive Officer
General Manager of Industrial Machinery Division
April 2020
Managing Executive Officer
General Manager of Industrial Machinery Division
General Manager of Fluidics Systems Division
April 2022
Senior Managing Executive Officer
CFO
In charge of corporate strategy planning and corporate communications (current)
June 2022
Director (current)