Standardization has Become a Means of Ensuring Competitive Advantage
Standardization activities originally started with unifying standards for screws and other physical objects. However, over the past several decades it has evolved to mean establishing rules.
In recent years, companies in Europe and the United States, but particularly in Europe, have identified standardization activities as a strategic means of creating new markets and use standardization to strategically establish international standards. Japan and other countries in Asia have been slower to join that trend, but have been increasing their activity levels, such as by increasing the number of times serving as international secretariat of the ISO*1. For example, even in Japan, the New Energy and Industrial Technology Development Organization (NEDO) created a 2 trillion yen grant with the objective of achieving carbon neutrality by 2050. Conditions for receiving that assistance include not only developing technology but also implementing strategies for ensuring its actual use in society and establishing regulatory standards.
Standardization is an area already very familiar to the analytical & measuring instruments segment, Shimadzu's strongest business segment, because measurement and analysis are not possible until corresponding measurement rules are established. For pharmaceuticals, for example, quality control inspection rules are already established by ICH*2 guidelines and pharmacopoeia effective in respective countries and regions. Shimadzu has therefore developed products and analytical techniques according to those rules, and in some cases, analytical techniques developed by Shimadzu were even included in standards. In contrast, competitors are strategically involved from the rules establishment stage to establish rules that make using their own products the de facto rule, such as for inspection methods. Consequently, Shimadzu was often playing catch up based on conformance with established regulations and is now facing a sense of urgency to make up for being significantly behind competitors.
That means Shimadzu cannot win against competitors by simply engaging in technology development. Competitiveness can only be ensured by developing technology in combination with standardization activities. Furthermore, the external business conditions related to standardization have been changing significantly as well. Due to advancements in new technologies, such as IoT, AI, and robotics, new markets are constantly being created. As a result, the scope of standardization processes in technical fields is expanding to include business and market regulations.
Our corporate philosophy is "Contributing to Society through Science and Technology." Shimadzu will contribute to society by implementing standardization strategies to establish new rules based on science and technology and ensure we remain competitive.
*1: ISO: International Organization for Standardization
*2: ICH: International Council for Harmonisation of Technical Requirements for Pharmaceuticals for Human Use
Accelerating Standardization Strategies in Four Important Fields
In 2019, Shimadzu implemented a variety of standardization measures, such as creating a committee for establishing international standards. I was appointed chairman of the international standardization committee in 2021, which has been providing support for establishing international standards throughout the Shimadzu organization.
Shimadzu's standardization strategy is based on open and closed strategies. Standardization involves an open strategy of creating new markets by releasing technologies and intellectual properties for solving challenges of society, but that approach might result in an outflow of technology. That means we will also use a closed standardization strategy to protect differentiating technologies in truly critical areas by erecting intellectual property barriers to entry.
Standardization strategies will be strengthened particularly in four important fields, which are pharmaceuticals, foods, environmental testing, and materials.
In the pharmaceuticals field, we will develop new analytical drug evaluation technologies and analytical systems that are simpler and faster than previous methods. In the foods field, we will develop techniques for analyzing functionally beneficial components in agricultural products, foods, and beverages. In addition, we will work with partners around the world to establish corresponding standards and rules.
In environmental testing and materials fields, our aim is to standardize techniques and regulations for microplastic analysis and establish new evaluation methods for alternative energy development or for achieving a carbon-free society.
To enable implementation of standardization strategies globally, we have also prepared capabilities for deploying standardization activities in the United States. In the future, we will expand those activities broadly throughout the world.
Human Resources Development and Organizational Preparations
To implement standardization strategies, it is important to develop human resources that can not only create draft standards, but also have the skills to conduct tough international negotiations. It is also important to be globally on the lookout for changes in regulations and rules. There is no point creating instruments or software compliant with existing regulations or rules if the regulations or rules will change. If development personnel are unaware of rule changes, it can prevent sales personnel from submitting bids, which has actually occurred.
Currently, Shimadzu efforts to establish standards have not been adequately systematized and have been dependent on specific people. As the CSO, I will execute a human resources development plan to significantly change that situation and create systems that enable us to implement standardization strategies systematically as an organization.
Integrating Standardization into Business Processes
My goal as CSO is to integrate standardization activities into normal Shimadzu business processes.
That will first require reforming our awareness about standardization. I don't mind if we begin with small steps, but we need to start accumulating successful experiences. If those successful experiences can be propagated across the organization, I think our awareness will gradually change. If that occurs, presumably we can systematize the standardization process and incorporate it into normal business processes. It is also my job to actively disseminate Shimadzu standardization measures.
If external feedback about Shimadzu's standardization strategy is positive, I think it will help further accelerate standardization measures.
Although Shimadzu standardization measures are still just getting started, in the medium and long term I hope it will result in cultural reform, so that standardization is always considered whenever a product or technology is being developed.
So expect great things from Shimadzu in the future.
Examples of Standardization
1. Phthalate Ester Screening Standard Established
The International Electrotechnical Commission (IEC) is an international standards organization that creates international standards for the electrical/electronic technology fields. Shimadzu was involved in establishing the IEC standard governing inspection of certain phthalate esters with reproductive toxicity concerns and then developing a specialized Py-Screener system that can easily screen samples based on that standard.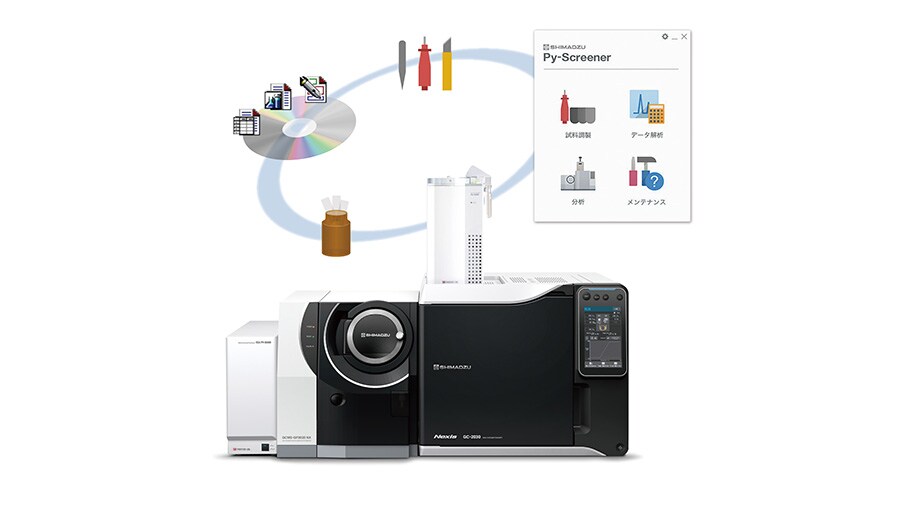 Py-Screener for Easy Measurement and Inspection of Samples to Check for the
Presence of Phthalate Esters Based on the Py-GC/MS Method
2. Microparticle Size and Size Distribution Measurement Method Established
Led by the National Institute of Advanced Industrial Science and Technology, Shimadzu contributed to establishing ISO specifications for nanoparticle analysis by the field-flow fractionation method, with Shimadzu involvement starting from the issue identification stage.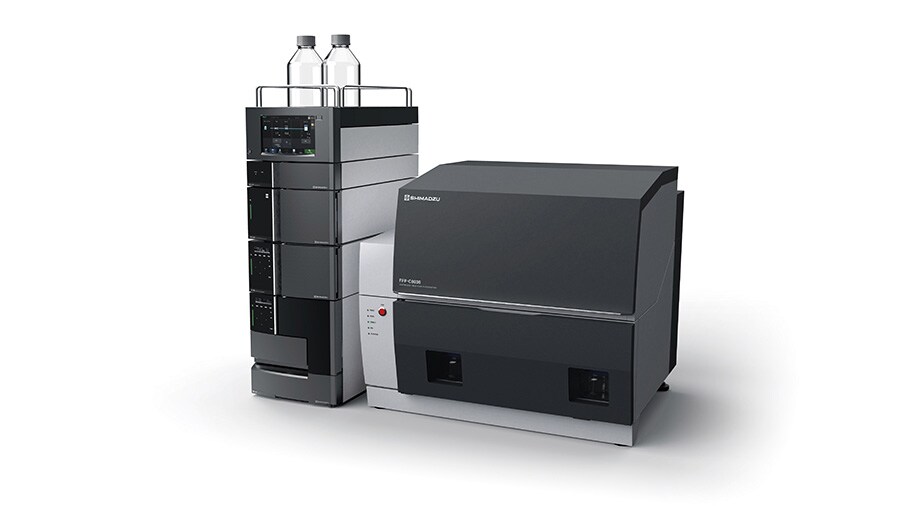 Centrifugal Field-Flow Fractionation System that Centrifugally Sorts Nanomaterials
by Size for Measurement by Various Detectors
Biography of Fuminori Inagaki,
Managing Executive Officer, in Charge of Standardization Strategy (CSO: Chief Standardization Officer), Global Environmental Management, and Medical Regulatory Policy,
Deputy in Charge of Corporate Strategy Planning
April 1982
 
Joined Ministry of International Trade and Industry (MITI), Government of Japan
November 2006
 
Director, Trade Policy Division, Policy Bureau, Ministry of Economy,
Trade and Industry, Ministry of Economy, Trade and Industry (METI)
July 2010
 
Deputy Director-General for Policy Evaluation, Minister's Secretariat, METI
April 2011
 
Vice-Chairman, Nippon Export and Investment Insurance (NEXI)
June 2015
 
Joined Shimadzu Corporation. Managing Executive Officer,
Deputy in charge of Corporate Strategy Planning and Corporate Marketing
June 2017
 
Managing Executive Officer, in charge of Global Environmental Management,
Deputy in charge of Corporate Strategy Planning and Corporate Marketing
April 2021
 
Managing Executive Officer, in Charge of Standardization Strategy (CSO: Chief Standardization Officer),
Global Environmental Management,
and Medical Regulatory Policy, Deputy in Charge of Corporate Strategy Planning (current)