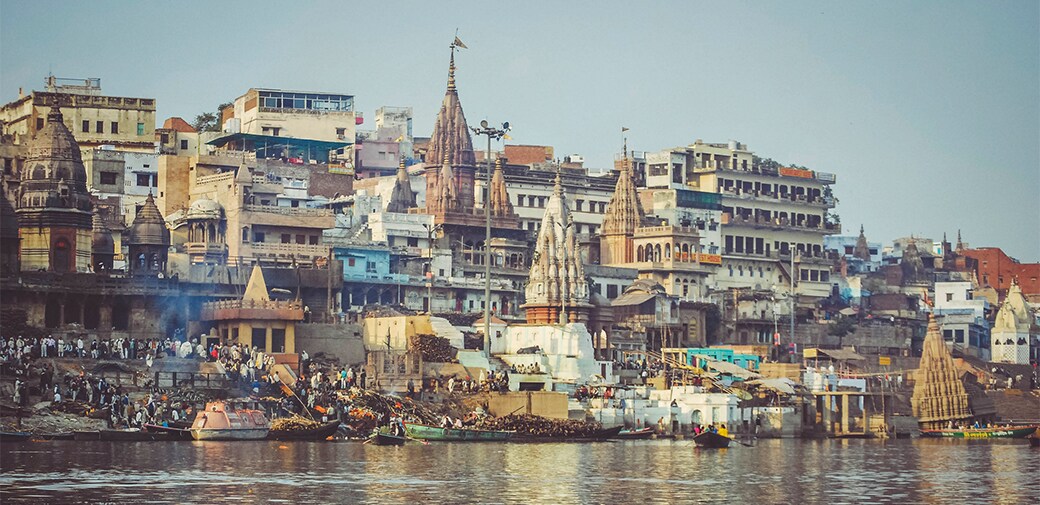 Measures by Shimadzu Corporation
Shimadzu Supplies Analytical and Measuring Instruments Required for Region-Specific Environmental Problems to Various Regions Throughout the World
Various regions suffer from a wide variety of environmental problems that are based on geographic, economic, or other circumstances unique to their country. Environmental pollution is especially prominent in the Asia region, due to urban development and economic activity, with some regions facing new problems after achieving a certain amount of economic growth.
Fighting Air Pollution in China
Assuming air pollution with particulate matter rates over PM2.5 is caused by volatile organic compound (VOC) components, China has been establishing stricter regulations on such components within China. VOCs have also been newly included from 2016 in restricted substances specified in the 13th Five-Year Plan. Since Shimadzu has a long history of developing technology for analyzing trace components in gases and technology for environmental measurement, integrating these technologies, Shimadzu developed an online gas emissions VOC analyzer (VOC-3000F) specifically for the China market. The system continuously measures the VOC level in gases emitted from plant manufacturing processes to monitor the operating efficiency of emissions gas treatment equipment or confirm that emissions are below environmental regulatory standards. Consequently, it is being used by customers in chemical and other industries.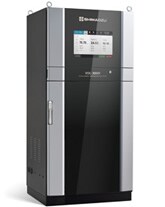 online Gas Emissions
VOC Analyzer
(VOC-3000F)
Fighting River Water Pollution in India
Given the rapid economic growth continuing in India, environmental pollution is becoming an increasingly serious problem each year. Therefore, the Ministry of Environment, Forest and Climate Change has been leading efforts to build wastewater treatment plants and other infrastructure. In 2015, standards were specified for water discharged into the Ganges River and other waters by businesses in the materials, chemicals, and other industries, and installation of monitoring instruments and data submission were mandated. Because Shimadzu's online TOC analyzers can accurately detect organic matter concentrations in effluent water used as an environmental pollution index and are able to transfer data, many units continue to be used to monitor effluent water quality levels.
Cooperating with Vietnam Environmental Police
Vietnam is one of the fastest-growing emerging economies in the world. Its swift growth has led to a significant increase in environmental pollution in Air, Water, Forests etc. According to Vietnam law, the Environmental Police, which belongs to the Vietnam Enforcement Force, was established in 2006 to prevent and fight against environmental crimes and violations by applying investigative techniques for inspecting enterprises and companies relating to environment protection. To conduct surprise inspections that are suspected of violations, they need analytical system that is transportable and can analyze samples rapidly. Therefore, in 2013 the Vietnam Environmental Police installed 2 Mobile Caravan Labs equipped SHIMADZU's state-of-the-art analytical instruments to conduct inspections on suspicious companies. SHIMADZU contributes to environmental conservation in Vietnam by these innovations that help in accurately analyzing a wide range of pollutants.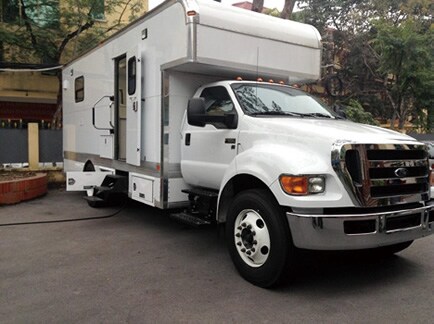 Mobile Caravan Labs of Vietnam Environmental Police Equipped
with Shimadzu analytical instruments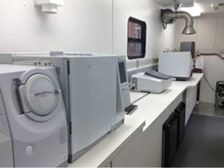 Interior of Mobile Caravan Labs